Aerospace and Defence Sector Case Studies
---
Commercial Contracts Case Study
Sharing in Growth Scheme
VWV has advised several companies which have participated in the Sharing in Growth scheme.
Sharing in Growth is a government funded initiative designed to raise the capability of UK companies in the aerospace sector. The £110 million training and development programme will assist approximately 40 companies.
The 4 year programme provides leadership training for management teams and business improvement training for staff. It also includes tailored high intensity development training covering areas such as lean production, modern manufacturing and cost management. After an initial diagnostic report the SIG scheme provides ongoing support to ensure that business improvements are sustained.
Rolls Royce
SIG is part funded by a £50 million grant from the UK Government's Regional Growth Fund. Rolls Royce is also sponsoring the programme and two of the companies advised by VWV were suppliers to Rolls Royce. As well as manufacturing internally both companies acted as integrators for Rolls Royce purchasing finished parts from alternative suppliers before despatching them to Rolls Royce.
Legal Issues
VWV advised on the beneficiary agreement for the SIG scheme on legal issues ranging from confidentiality and the disclosure of sensitive commercial information, state aid, monitoring and audit rights, termination rights to exclusion clauses dealing with liability for loss.
We are delighted to have assisted McBraida plc and Broadway (Bristol) Engineering Limited.

---
Employment Law Case Study
The need to evolve and grow is always important - particularly in a sector such as aerospace and defence, within which new challenges and a need to meet new expectations are ever present.
As part of that process of growth, organisations frequently review the way in which their business is structured. With growth and change, inevitably comes a need to restructure - which has an impact on an organisation's employees. Having to make decisions about restructuring and - potentially redundancy - can be some of the most difficult decisions that an employer has to face.
We frequently advise employers on how to complete a proposed restructuring process, and provide advice upon any issues of redundancy or under the Transfer of Undertakings (Protection of Employment) Regulations ("TUPE") that may arise during the restructure or reorganisation.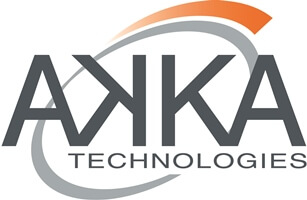 Advice on Business Reorganisation - TUPE
We were contacted by our client, Aeroconseil UK Limited (now known as AKKA Aeroconseil UK), to advise in relation to a potential restructure of its business. It was proposed that the business activities of both Aeroconseil and a connected party, AKKA UK Limited, would be amalgamated. Amongst other commercial and corporate considerations, our client needed advice on the employment law issues arising from the amalgamation.
We were asked to provide advice in connection with the TUPE Regulations. During the course of the transaction, we provided advice in relation to the steps required to ensure that collective consultation took place in compliance with the TUPE Regulations. Getting this wrong can be costly -when there is an obligation to collectively consult during a TUPE transfer, buyer and seller are both jointly and severally at risk of paying compensation to an employee in circumstances where collective consultation does not take place as required. We advised Aeroconseil UK Limited on the likely timescales of that collective consultation, and gave advice on the necessary steps that needed to be taken at each stage of the process in order that the parties could ensure compliance with the TUPE Regulations.
"I was really pleased with the advice and assistance received from VWV aerospace and defence team during our business reorganisation. VWV gave us clear, commercial and practical advice throughout, and helped us carry out the appropriate TUPE consultation and create the necessary documents during the process."
We also gave advice on the consequences of a TUPE transfer - and specifically the protection provided to employees under the TUPE Regulations. In short, the buyer takes on the transferring employees on their existing terms of employment, and can only make changes to their terms in limited circumstances. We advised our client on the impact that this would have on their employees terms and conditions and Aeroconseil's on-going contractual obligations, particularly in relation to potential pension liabilities.
As part of our advice and assistance during the reorganisation, we provided our client with the draft documentation that it required during the TUPE process, including the arrangements that needed to be made with payroll
Please contact

Mark Stevens

in our Aerospace and Defence team on 0117 314 5401 for specialist advice in relation to a restructure or reorganisation in your organisation.
---
Immigration Case Study
Organisations in the aerospace and defence sector often rely on foreign-nationals workers to fill specific roles or to bring with them particular expertise. A good knowledge of UK immigration rules is crucial.
The Implications of Getting Things Wrong
Getting immigration issues wrong can have extremely serious consequences. The Home Office can fine an employer up to £20,000 per illegal worker - even if the breach of the immigration rules was inadvertent. Furthermore, knowingly employing an illegal worker, which is a criminal offence and a director can be punished by up to two years imprisonment. Unintentional breaches of the immigration rules are relatively common - the rules themselves are extremely complex and change frequently, often with little or no warning.
How can we help?
Our specialist team of immigration lawyers can help aerospace and defence businesses that need to employ overseas workers. In addition, we provide specialist immigration advice to prospective migrants to the UK as to how to apply for the right to enter the UK, or how to extend an existing visa before it expires.

Recent Examples
We provide immigration law advice and assistance to a company based in Plymouth, called M Subs Ltd (M Subs). M Subs designs, manufactures, tests and operates submarine vehicles and other underwater equipment. M-Subs employ an experienced and expert design team encompassing skills in mechanical, composites, electrical, electronic and software design.
Specialist immigration lawyer, Judith Hockin, has worked closely with M-Subs over a number of years, providing a full immigration law service. As part of this support, we have provided advice upon the entry of two engineers from Houston, USA, to come to the UK in order to assist with fulfilling a contract for the design and construction of a small unmanned submarine for the US Navy. In addition, we advised M-Subs on the steps that it is required to take in order to comply with its obligations as a company licenced to sponsor the visa applications of migrant workers in the UK, and in particular how to deal with a visit from the UK Visa and Immigration ("UKVI") inspectors.
"M Subs Ltd needed immigration support for its international staff travelling frequently between the US and the UK; we turned to VWV LLP for help and they provided an impeccable and timely service that enabled us to meet our project goals by fully employing our diverse team of professionals as and where needed."
We also advised the CEO of M Subs, a US national, on the steps required to meet the eligibility criteria to apply for accelerated indefinite leave to remain in the UK on the basis of his Tier 1 Entrepreneur visa. In brief, the eligibility criteria required the CEO to provide evidence that he had invested in the UK economy, and that his business had created at least ten full time resident workers' jobs in the UK. To meet the eligibility criteria, we worked closely with the CEO and his accountants in order to obtain the required information by the necessary deadline. Following submission of his application, the CEO was granted Indefinite Leave to Remain in the UK.
We are pleased to be able to provide immigration advice and assistance to M-Subs and its employees, and in doing so support the growth of a growing business.
If you have immigration law queries, please contact Judith Hockin on 0117 314 5302.
---
Health and Safety Case Study
Accidents on premises or in the workplace involving death or serious injury are rare occurrences but when they do happen, it is important that procedures are in place to deal with the regulatory investigation that will follow.
Andrew Knight, a Senior Associate in the Health & Safety Team, who advised Airbus Operations Limited on regulatory issues arising from the death of a visitor to the Concorde exhibit situated on its premises discusses the procedures that follow such an accident.
RIDDOR
Under the Reporting of Injuries, Diseases and Dangerous Occurrences Regulations 2013, it is a requirement to report accidents involving death or serious injury to the HSE without delay.
Accident Investigation
It is important to prepare for the attendance on your premises of representatives from either the Police or HSE. As part of the disclosure process, they will ask for a copy of the accident book, risk assessments and documents associated with and generated by the accident. Witnesses should be identified as it is likely they will asked to provide a written statement or possibly attend an interview under caution.
Where there is evidence to support possible Corporate Manslaughter or Health and Safety charges against individuals or Corporate bodies the investigation report will form the basis of any decision to prosecute.
Police/HSE Interview
As part of its investigations, the HSE or Police may request an interview with a member of a Company's senior management team.
The interview will be tape recorded and conducted in accordance with the provisions of the Police & Criminal Evidence Act 1984. It is important to consider whether there is a need to obtain legal representation prior to interview. Whilst it is possible to decline a request for interview, the decision not to do so is one that should not be taken without careful thought. A prepared witness statement can be submitted as part of the interview and provides an opportunity to present evidence which may not otherwise be brought out during interview.
Inquest
An inquest will be conducted by a Coroner and, in certain circumstances, before a jury. The purpose of an inquest is not to attribute blame, but to identify the deceased and cause of death. A Coroner has the power to call witnesses to give evidence at an Inquest. A coroner may decide that it is appropriate for a jury to return what is known as a "narrative verdict" which enables it to go further in providing reasons for death.
Health & Safety Prosecution
The HSE may institute a prosecution in the Magistrates' Court where there is evidence supporting a breach of health and safety regulations. Depending upon the gravity of the offence it may seek to transfer the prosecution to the Crown Court which has increased sentencing powers.
Corporate Manslaughter Prosecution
If the CPS consider that there is evidence to suggest, beyond reasonable doubt, that an offence of corporate manslaughter has been committed either by a company or individuals within it then it can issue a prosecution in the Magistrates' Court. It will be transferred to the for determination.
Reputational Damage
The fallout of a serious accident involving death or serious injury can result in widespread media coverage at both local and national level.
Summary
The inquisitorial and judicial processes that can arise following a serious accident, particularly those resulting in death, can last a number of years. It will involve considerable senior management time. It is important to engage with your legal team at an early stage to assist with the myriad of processes that will follow.
---
Real Estate Case Study
VWV Real Estate and Aerospace & Defence teams advised the Defence Infrastructure Organisation (DIO) on the sale of RAF Church Fenton.
The large site had been decommissioned in 2013 and was offered for sale by formal tender by Adam Varley of Lambert Smith Hampton. The successful bidder, Makins Limited, intends to continue using the site for aviation purposes, a plan that it is hoped will create jobs in the local area.
DIO Senior Estates Surveyor, Clare Hetherington of AS&P LMS, who handled the sale, said:
"I'm very pleased with how the sale of RAF Church Fenton has progressed. The sale generated more interest than expected and some strong bids were received."