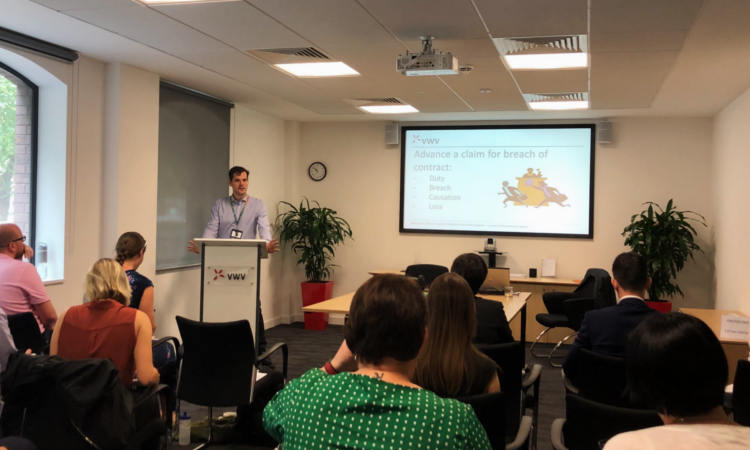 The workshops will be led by Kai von Pahlen, an Associate in our Construction & Engineering team and specialist in construction contract law.
Kai has been serving as a Specialist Practice Consultant for the RIBA, providing its members with legal guidance on construction contracts on a regular basis. His workshops cover contract law issues that construction professionals are likely to encounter in their jobs and practical guidance for dealing with them.
Kai's latest workshop took place at VWV's London office on Wednesday 30 October 2019 in collaboration with the Association for Project Management (APM).
The workshop was very well received, with one delegate commenting:
"I attended the Contract Law seminar and was very impressed by the content and the delivery. Kai explained the key principles in what forms a contract and gave examples for each with lots of student participation. Overall, it was a very enjoyable and informative session, and I can thoroughly recommend it."
In addition, Kai has been authorised to teach an Approved Course for the Institution of Civil Engineers (ICE). The course will be designed to help construction professionals achieve the ICE Certificate in Law and Contract Management, often used as a pathway to ICE's dispute resolution registers.
This course will be taught at our Bristol office over five days (3-4 and 17-19 March 2020) and delegates will then be given the option to sit the ICE's examinations in June 2020.
Book your place on this ICE Approved Course today via our event page.