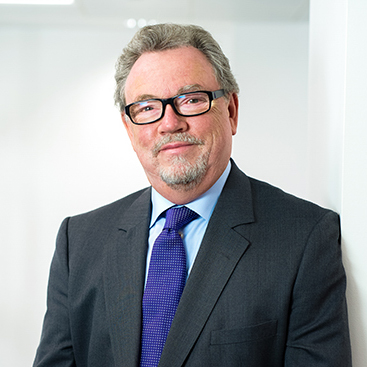 Planning for succession in a family business is an important matter. Whilst there are many strategies, one that often falls under the radar is using your pension scheme as part of the overall plan. In particular, a Small Self-Administered Pension Scheme (SSAS) could be most useful.
Meet Our Clients
Our clients are an established, family-owned retail builders merchants which have traded from the same large site for 30 years and been in business for over 70 years.
Two generations run the business, the father and his two sons (who are step brothers). They don't own the land and buildings, nor does the company, but their pension fund does. The site originally cost £150K and has a book value of £2.5m… That was until developers started forming an orderly queue. Latest offers have reached over £15m to include a lease-back at peppercorn rental to allow the business to continue.
The pension fund is a SSAS which the family controls along with Hurley Trustee Services acting as their professional Trustee. The SSAS leases the property to the business at a full market rental (tax deductible in the hands of the company) and the income is tax-free in the pension fund and is used to pay the father's monthly pension. Pension schemes are exempt from Capital Gains Tax and therefore the huge potential gain will be tax-free. The entire pension fund is available for the family without any Lifetime Allowance issues as all the members have Enhanced Protection.
They are faced with choices about the succession of the business and their SSAS can help them and many other family owned businesses. Here's how.
Six Ways a SSAS Can Be Useful
SSASs are really for family businesses that are established as a limited company. The members of the scheme become the Trustees. Other family members may be eligible to join; all members accumulate funds into a 'pooled' pot with their own allocation.
Since April 2015 there is much more flexibility in taking benefits. More tax-efficient solutions are available, particularly where members require income and have other savings such as ISAs.
On death the (undrawn) fund passes free of Inheritance Tax to beneficiaries nominated by the members. This can be a core part of a succession plan as wealth can move easily from one generation to another.
SSASs can invest in a wide range of allowable investments. In addition to stocks, shares and collectives a fund can invest in unquoted shares (of the business) as well as Commercial Property where it can borrow to fund a purchase. It can even lend money to the sponsoring family business – all the above subject to rules.
When a member steps away from the business, if the property is owned in the SSAS then continuity is far more easily achieved as the fund owns the asset (as a pooled investment) and not an individual. Retirement can be funded by cash or by liquidating other assets held in the SSAS, if available.
The Trustees control the fund, its investment strategy and admission of new members. All the trustees know each other and there is no 3rd party insurance company involvement. Hurley Trustee Services provides an experienced and knowledgeable professional trustee to ensure everything is as it should be. A SSAS can be the ultimate family trust working alongside other structures such as Family Investment Companies.
But We Have SIPPs?
If family Directors have a collection of SIPPs jointly owning say the commercial property from which the business trades, where one member wants to transfer-out, retire or dies there can be a number of complications.
The other family members might have to buy the exiting member's share of the asset (which could involve multiple mortgages). Alternatively if the property has to be sold (to pay benefits) this might mean the business having to relocate, lease back the property or as a worse case, cease trading. It may even prove impossible to find a buyer in the right timescale and at the right price – it can all get very messy and costly.
SIPPs are regulated pensions and property transactions will need to be approved in accordance with the provider's rules. These may be onerous and in practice such transactions can often take a considerable time. With a SSAS it is the trustees (i.e. the family members) who agree the process with their professional advisers. It is possible to transfer multiple SIPPs into one SSAS, transferring all the investments 'in specie' at that time.
In Conclusion
The opportunity for a SSAS to play an important part in strategies designed to preserve family prosperity has never been better.
---
To find out more on this subject contact Peter Collier at Hurley Partners on 020 8936 3970.