The Pharmaceutical Industry Network Group (PING)
PING is a networking group for people across the pharmaceutical supply chain to share best practice, ideas and generally help each other during a time of great change.
This page includes information regarding: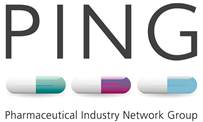 ---
Who attends PING?
Attendees range from suppliers to pharmacists, including:
prescription-based suppliers
OTC suppliers
generics suppliers
manufacturers
wholesalers
logistics
orphan drugs
named patient suppliers
comparator drug suppliers
specials suppliers
exporters and importers
regulatory advisers
pharma researchers
clinical trial statisticians
market access consultants
pharma data consultants
---
Who runs PING?
Paul Gershlick of VWV, supported by the Watford Chamber of Commerce, Watford Council and Hertfordshire Local Enterprise Partnership. All have the objective of enhancing the region as a centre of excellence and facilitating the spread of good industry practice.
---
How much does PING cost?
Usually nothing, but for some events there is a limited charge. Other than that, membership and attendance is free, but strictly by invitation only.
---
When and where does PING meet?
PING is based around Watford. Members who attend the quarterly roundtable meetings are from Watford, Hertfordshire and the surrounding area. Those events typically have 25 people, coming from different parts of the industry, making for a great mix and discussions from different angles. There are bigger annual seminars, attended by people from around the country and further afield. In addition, there is a PING HR Forum attended by people with HR roles in the sector to discuss issues facing them.
---
Annual PING seminars
These PING seminars are typically attended by about 100 people from across the industry to hear presentations on hot topics affecting the industry. The gatherings make for useful networking opportunities. Past seminars have been on:
the future of pharma, by Professor Brian Smith
Parliament's answer to the supply shortage crisis, by Sir Kevin Barron MP
who's who in the new NHS – speakers from pioneering CCGs, HWBs and AHSNs
2020 pharma – from vision to decision, by Jo Pisani and Stephen Aherne at PwC
medicine adherence – with speakers from Proteus and behavioural specialists, Hamell
navigating the NHS maze - with speakers from NICE, MAP BioPharma Limited and DigitalHealth.London
---
For more information about the Pharmaceutical Industry Network Group (PING), please contact

Paul Gershlick

on

01923 919 320

.
It is always a delight to be instructed by VWV. The brief is thorough and immaculately prepared. Attention to detail is first class. Their experienced family finance team can be relied upon to give solid, comprehensive advice with an unwavering focus on the needs and expectations of the lay client.
Di Martin
St John's Chambers