Partner & Head of Construction Law
How Can Huw Help You?
Huw advises upon construction and engineering contracts of all descriptions. He specialises in the allocation of risk between building owner, contractor and sub-contractor at all stages of the construction process.
With over 20 years experience he is able to bring proven and cost effective legal advice to your project. If a construction dispute develops, Huw can help you resolve it through negotiation or if necessary adjudication, arbitration or litigation.
Coronavirus and Brexit pose many financial challenges to universities. Huw can confidently support you through these challenges and guide you through any strategic decisions you make.
Meeting Your Needs
At different times in his career Huw has advised every discipline in the construction industry and this experience allows him to give you rounded and practical advice. He trained and worked in the City for a number of years and now visits clients all over the country from our Bristol and London offices. Huw has advised across a wide range of public and private projects including health, education (higher education and further education and both maintained and independent schools), waste, energy, aerospace and defence. Huw is an accredited mediator and has acted in a number of high profile and reported cases. He is a keen participant in Constructing Excellence and regularly speaks at industry events.
What Others Say


The Chambers & Partners legal directory quote clients as saying of Huw:
"excellent - he considers our costs very carefully, which is refreshing, and he delivers on every job"
"pragmatic, friendly and good value for money"
"personable and straightforward"
"responsive, client focused, with tonnes of experience; there's rarely a question he can't answer"
"always making clients feel like the main priority"
"He has vast experience and knowledge and can understand and explain the effect and practical implications of the matters in dispute."
And of the team: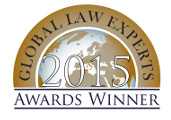 "the team is easy to work with, and we're always happy with the service we get"
"pragmatic and cost-effective firm gives timely advice in a clear manner."
What You Might Like to Know

Huw is a CEDR Accredited Mediator, a member of the Society of Construction Law, the Adjudication Society, the Technology and Construction Court Association, Membership Secretary of the Constructing Excellence Bristol Club.
Huw is a keen Kitesurfer and a Member of Spike Print Studio in Bristol.