... which aims to provide food to 5,000 vulnerable children over the holiday period and through a number of events.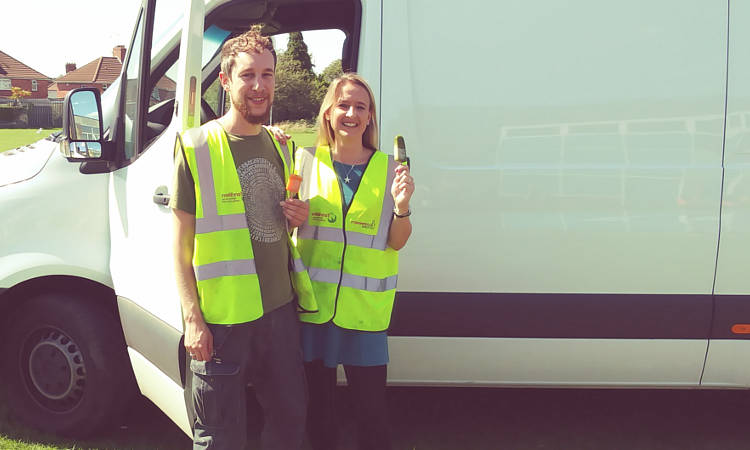 Volunteers Joe and Kellie
Feeding Bristol emerged in 2017 in response to a statement made by the Mayor of Bristol that "no child should go to school hungry" and is committed to increasing food security for all Bristolians.
VWV volunteers have given up some of their time this summer to help the charity achieve its goal by:
sorting and assembling the food donations in the warehouse
preparing the food and packaging the lunches
delivering the lunches to activity providers on behalf local schools
collecting food donations from local businesses in Avonmouth
Behind this team effort are Kellie Thatcher, a Solicitor in our Commercial Litigation team, and Rhiannon Lewis, a Trainee Solicitor in the Charities team, who are passionate about the cause.
Kellie commented:
"My time working with FareShare, the logistics charity who receive and deliver the donations for the project, enabled me to really see how much effort is involved with receiving, packing and delivering the contributions to the children who need them.
The community effort is impressive and includes a wide range of local businesses who were prepared to donate so much food - so much so that the van I was in could not take it all! - as well as time and money."
Rhiannon added:
"Having first heard about Feeding Bristol through the Bristol Law Society, I realised that the extent of child hunger in Bristol was far greater than I'd imagined and wanted to do something to help tackle the problem. Feeding Bristol's work not only helps reduce child hunger, but also influences long term change to help improve food security for young people in Bristol."
To support Feeding Bristol, please visit feedingbritain.org