Partner in Bristol
How Can Nathan Help You?
Nathan has spent more than 20 years advising corporate clients on private equity and venture capital investments, mergers and acquisitions and management buy outs. He acts for UK and international companies, although the majority of his clients are entrepreneurs/founders, start-ups and scale-ups, SMEs and management teams. Nathan is ideally placed to help clients to grow their business by raising angel, venture capital or private equity funding (including under the SEIS, EIS, or VCT schemes), or assist clients to exit their business via an M&A or MBO.
Nathan leads VWV's national Technology practice, which he founded in 2008 and is also a key member of the firm's Pharma & Life Sciences team, leading VWV's work in supporting emerging life sciences companies. Nathan acts for a significant number of tech and life sciences start-ups (including University 'spin-outs'), scale-ups and other high-growth technology and life sciences companies and was previously judged by business publication, Corporate INTL, as the Emerging Companies Corporate Lawyer of the Year in England.
Nathan regularly attends our free Lawyer-in-Residence or legal surgery sessions at: SETsquared Bristol, SETsquared Bath, Science Creates, Future Space, Bristol Robotics Lab, MedCity and Stevenage Bioscience Catalyst providing support for tech startups, and life sciences startup and early stage companies.
He is frequently invited to serve as a judge or expert panel member in technology, life sciences and other business competitions/events and regularly runs webinars and other training sessions on the early stage investment and investment readiness.
Meeting Your Needs
Nathan also regularly advises clients on how to prepare a business for equity investment or exit. Having a significant network of contacts, Nathan also helps clients by introducing them to other businesses, professional advisers and key contacts who may be able to help them - whether in connection with an actual or potential transaction or ongoing commercial matters.
What Others Say
Chambers & Partners recommend Nathan as a key individual. Sources have commended him for his client service. Sources note that he has been "exceedingly helpful - the context has always been one of partnership rather than trying to sell services".
"Nathan Guest was extremely knowledgeable and supportive of us throughout the deal. He provided excellent advice and managed the team to ensure we had the appropriate resources.". - Chambers & Partners 2024
Legal 500 2024 also recommend that "Nathan Guest is very knowledgable in relation to corporate M&A, particularly in the pharma field."
Client endorsements:
Following completion of a $36.8 million Series B investment, Tom Griffin, Co-founder and COO at Ripjar said: "We have worked with Nathan and his team at VWV since the outset, they have supported us in a range of activities over the last 7 years, including initial shareholder's agreements, navigating various changes in law, through to our most recent fund raising. They have always gone above and beyond in their support to our business, and we look forward to continuing to work closely in our next stage of growth."
Following completion of a £3.57m venture capital investment, Carolyn Porter, CEO at CytoSeek said: "We are delighted to have closed our financing round and to have attracted a syndicate of investors with the capability to support us through our future investment rounds as we advance our mission of developing new cell therapies for patients with solid tumours. Nathan and the entire VWV team's excellent support was critical to enable us to close our financing round and achieve this important milestone for the Company".
On Nathan's role in supporting a Business Growth Fund (BGF investment) into his ecommerce company, Dom Beaven, Co-founder and CEO of Prezola Limited said: "Nathan and the team at VWV did a great job of supporting us through our first [private equity] investment round, making what can be a daunting process seamless and efficient. The wider team of specialists at VWV were on hand to address specific areas while Nathan kept us fully appraised of developments, closing the deal on schedule and with the minimum of fuss."
Melanie Shufflebotham, co-founder and joint-Managing Director of Zap-Map said: "A huge thanks to Nathan and the team at VWV who helped us navigate the legal aspects of securing an investment from Good Energy. We found the process transparent and efficient throughout and would certainly recommend VWV for other digital-tech companies looking for help in negotiating and closing an investment."
Ben Adeline, co-founder and CEO of Insphere said: "Nathan and the team were hugely reassuring as we negotiated our first VC deal this summer. We had an exceptional level of service both before, during and after the deal which gave us the confidence to navigate the legal and commercial complexities that are par for the course in these transactions. We now use VWV for all our legal requirements which is testament to the level of service received".
Clive & Samantha Woods, former owners of Advance Insurance Agencies said: "Nathan and Sonya, we want to thank you both for making the sale of our business so easy for Sam and myself. It was a long seven months and we can't tell you how much we appreciate the late nights and weekends you committed to making it all happen…Your obvious knowledge instilled confidence in us both, and we felt completely comfortable in fully trusting in your expertise. You absolutely had our backs throughout the whole process and were willing to go the extra mile where you felt it necessary. As part of the wider sales process, all the people we had experiences with in VWV were as professional as you were and just as committed to getting required tasks completed on time. We are so pleased VWV were recommended to us and we will have no hesitation in using and recommending VWV in the future. Thank you!"
A technology founder client said: "VWV advised [us] on the external investment. For all founders this is both an exciting and nerve-wracking process and the advice we received, led by Nathan Guest helped us know when to speak up on a point or indeed, leave the battle for another day. Nathan was also extremely useful in helping translate the jargon of the corporate finance world."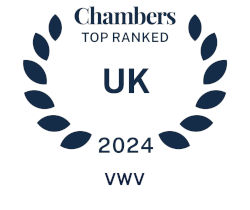 What You Might Like to Know
Married with a young family, Nathan's time out of the office is generally absorbed by: entertaining his two young children; planning DIY (depreciate-it-yourself), but never actually doing it; remembering when he used to have time to watch movies or sport (see reference to young family); or playing football in the Bristol Veteran's (over 35s) league (which is becoming increasingly challenging given he is more than a decade older than some of the opposition). Nathan also claims to be a keen golfer and cricketer, but having barely played either for about two years, there is mounting evidence that his enthusiasm is on the wane.