How Can Nathan Help You?
Nathan has spent approximately 20 years advising corporate clients on mergers and acquisitions, management buy outs and private equity and venture capital investments. He acts for UK and international companies, although the majority of his clients are entrepreneurs/founders, SMEs and management teams. Nathan is ideally placed to help you grow your business, assist with your exit, or help you raise private equity or venture capital funding.
Nathan also leads VWV's national Technology practice, which he founded in 2008. Recently judged by business publication, Corporate INTL, as the Emerging Companies Corporate Lawyer of the Year in England, Nathan acts for a significant number of tech start-ups (including University 'spin-outs'), scale-ups and other high-growth technology companies.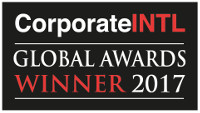 Nathan regularly attends our free Lawyer-in-Residence sessions at: SETsquared Bristol and the University of Bath Innovation Centre (aka SETsquared Bath), Future Space, Bristol Robotics Lab and Unit DX, providing support for tech startups and other startup and early stage companies. He is frequently invited to serve as a judge or expert panel member in technology and other business competitions/events.
Meeting Your Needs
Nathan also regularly advises clients on more strategic matters, including how to prepare a business for equity investment or exit. Having a significant network of contacts, Nathan can also help you by introducing you to other businesses, professional advisers and key contacts who may be able to help you - whether in connection with an actual or potential transaction or ongoing commercial matters.
What Others Say


Chambers & Partners recommend Nathan as a key individual. Sources have commended him for his client service. Sources note that he has been "exceedingly helpful - the context has always been one of partnership rather than trying to sell services". The 2016-17 edition adds "Nathan Guest advises a range of owner-managed business and entrepreneurs or corporate transactions including M&A and private equity backed transactions. He has a market-recognised focus on the technology sector, and is praised by clients as 'enthusiastic and personable'. You know you can have a frank conversation with him without any ego getting in the way".
Legal 500 also recommend Nathan as a key individual, citing sources as saying that he is "an exceptional relationship builder".
"He's good at offering commercial advice. He can pinpoint the issues that we need to focus on as well as the broader risks."
Chambers and Partners
"VWV advised [us] on the external investment. For all founders this is both an exciting and nerve-wracking process and the advice we received, led by Nathan Guest helped us know when to speak up on a point or indeed, leave the battle for another day. Nathan was also extremely useful in helping translate the jargon of the corporate finance world."
Technology founder

"Nathan and the team at VWV did a great job of supporting us through our first investment round, making what can be a daunting process seamless and efficient. The wider team of specialists at VWV were on hand to address specific areas while Nathan kept us fully appraised of developments, closing the deal on schedule and with the minimum of fuss."
Dom Beaven, Co-founder and CEO of Prezola Limited
What You Might Like to Know
Married with a young family, Nathan's time out of the office is generally absorbed by: entertaining his toddler son; planning DIY (depreciate-it-yourself), but never actually doing it; remembering when he used to have time to watch movies or sport (see reference to young family); or playing football in the Bristol Veteran's (over 35s) league. Nathan also claims to be a keen golfer and cricketer, but having barely played either for about a year, there is mounting evidence that his enthusiasm is on the wane.