Partner & Head of Healthcare
How Can Ben Help You?
Ben is a commercial property lawyer with over 25 years' experience of working with both mainstream commercial clients and those operating in the healthcare sector. He is Head of the Healthcare team and has particular expertise in the ownership, development and funding of GP surgeries. Ben has been involved in over 100 such developments.
With Primary Care Networks (PCNs) being high on the agenda for many GP practices, Ben is leading on this project supported by Oliver Pool to help you to consider your options, from supporting you with the initial set-up and structure through to models, drafting up your agreements and premises' issues.
Meeting Your Needs
Ben takes time to understand the healthcare sector and to establish a strong rapport with clients. This brings a wider perspective to the commercial issues faced by clients and consistently proves to be important in giving the best advice to suit the circumstances. He leads a team of specialist lawyers and established links with Banks, Accountants and other professionals to complete a strong collaborative approach.
What Others Say
Chambers & Partners and Legal 500 both recommend Ben as a key individual and he is recognised for his healthcare property expertise.
"He is great - very efficient, effective, nice to work with and very knowledgeable." - Chambers & Partners 2024
Legal 500 also recognise Ben as 'delightful to work with, balancing expertise, conscientiousness, realism and good humour'.
Clients rate him to be 'consistently helpful and extremely knowledgeable and always responds quickly' and recognise the healthcare team for its 'professional, fair and straightforward approach'.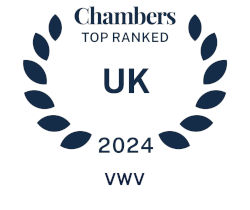 What You Might Like to Know
Ben is the Chairman of National Association of Specialist Solicitors Advising Doctors (NASSAD), and a member of the Primary Care Premises Forum (PCPF).
He organises regular Healthcare conferences for Primary Care clients and has written numerous articles and speaks regularly on the subject of primary care property.
He approaches his work with enthusiasm and humour and is a keen sportsman. Too old to play rugby, Ben plays golf and runs for pleasure and to stay fit.
Ben has co-written Hot Topics in Financial and Legal Matters for General Practice, an easy-to-read book for GPs and practice managers on financial, accounting and legal matters.