Immigration Solicitor in Birmingham
How Can Tom Help You?
Tom is a specialist in immigration law advising on the full range of immigration issues, with a particular focus on advising employers across all sectors.
Tom assists clients with sponsor licence applications, sponsorship by employers, universities and independent schools under the Worker and Student immigration categories, and visa and leave to remain applications under all immigration categories. He also delivers training on immigration issues (such as compliance with sponsorship duties and how to carry out compliant 'Right to Work' checks) and assists clients with mock sponsor licence inspections and audits of their immigration records. He can also assist you with the development of immigration strategies and policies, such as issuing invitation letters to visitors from overseas, and the impact of Brexit on existing and future European staff and students.
In addition to his experience dealing with business immigration issues, Tom also advises high net worth and other individuals on applications under all immigration categories, including Tier 1 (Investor), Innovator, Global Talent and Representative of an Overseas Business, as well as questions of British citizenship.
Tom is also a member of the Pharmaceutical & Life Sciences sector team in Birmingham, which focuses on advice to pharma, pharmacy and medtech.
Meeting Your Needs
Tom has a degree in Business Studies and has worked in human resources and applies this experience to his more than 16 years' experience in Immigration Law to provide practical, commercially focused advice. He can guide you through the complexities and practicalities of the immigration system and prevention of illegal working legislation.
Year of qualification - 2007
What Others Say
"He is knowledgeable, understanding and relatable, works well with the teams and has a practical and sensible approach to the work involved." - Chambers & Partners 2024
"Tom is always available when needed. Excellent advice is consistently given." - Chambers & Partners 2024
"Tom Brett Young provided an excellent service, being prompt to respond, clear in the responces and patient with multiple queries." - Legal 500 2024
"Tom Brett Young is extremely responsive, which is an asset in the industry that I work in. He works very well with us to meet our demands. They are proactive often offering guidance on recent changes in the law." - Legal 500 2024
"Tom Brett Young of VWV earns plaudits from one source as 'a tremendous practitioner, excellent trainer and one of the most approachable lawyers I know.'" - Who's Who Legal - Corporate Immigration 2020
"I like him, he is very proactive, he is approachable and gets things done in an efficient way," says one peer, and another adds that he "really knows his stuff and is very good on law - he knows the rules inside and out." - Chambers High Net Worth Guide 2020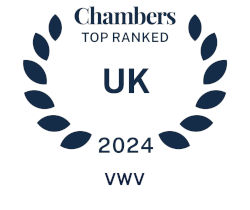 What You Might Like to Know
Tom is an active member of the Immigration Law Practitioners' Association (ILPA) and co-convenor of its Economic Migration Working Group. He is regularly invited to speak at conferences and seminars in the UK and overseas, and delivers training on business immigration to fellow immigration practitioners and lawyers practising in other disciplines.
Tom is a member of the Thomson Reuters Practical Law Immigration Consultation Board advising Practical Law on their immigration content. He is also a contributor to the LexisPSL Immigation module and has written articles for Westlaw UK on British citizenship and EEA nationals.
Tom is an active member of the International Bar Association, contributing to its report on the Future of Work. His role involved coordinating a team of immigration lawyers from around the world to draft the section of the report on how immigration policies in different jurisdictions take into account and allow for changing nature of work.
In his spare time Tom enjoys cycling, holds a season ticket at Crystal Palace, and is a blue belt in karate.