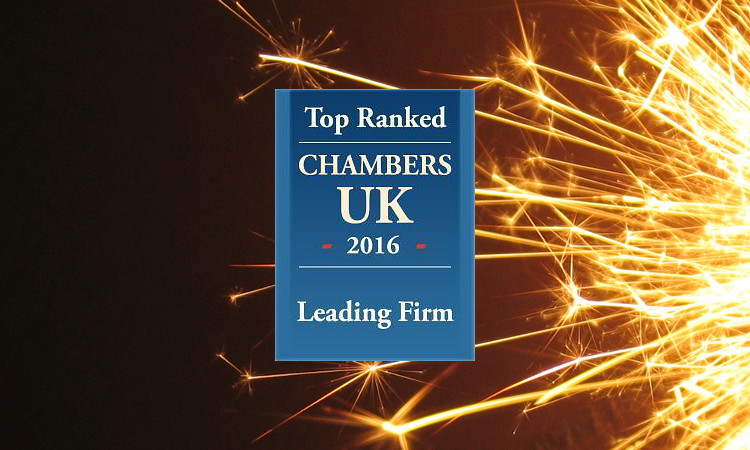 This is an increase from 18 last year, and have 45 'Leaders in their Field', marking the most outstanding law firms and lawyers in the region.
Find out who they are in the list below.
Commentary on these practice areas and individuals to follow later in the year when the directory is released but a great result to share so far.
We are delighted to have new rankings in the Thames Valley area for our corporate, employment and real estate work in the region.
VWV has a ranking in the following practice areas:
Charities
Construction
Corporate/M&A
Education: Institutions (Higher & Further Education)
Education: Institutions (Schools)
Employment
Immigration
Intellectual Property
Litigation
Partnership
Partnership: Medical
Personal Injury: Mainly Claimant
Private Client
Real Estate
Real Estate Litigation
Restructuring/Insolvency
Tax
'Leaders in their Field' include:
Adrian Watson
Alice Reeve
Barney Northover
Ben Willis
Christine Green
Con Alexander
Dan Thompson
David Bird
David Marsden
Doug Locke
Edward Husband
Emma Bradley
Emma Cameron
Frances Anderson
Gareth Edwards
Huw Morgan
Jan Markland
Jane Byford
Jeffrey Brown
Jonathan Durham
Jason Prosser
Jessica Booz
John Webster
Joe Kwok
Jos Moule
Judith Hockin
Kathy Halliday
Laura Seaman
Marianne Nankervis
Michael Delaney
Michelle Bendall
Michelle Rose
Nathan Guest
Nick Martindale
Oliver Pool
Richard Phillips
Samantha Hickman
Simon Bevan
Simon Heald
Steven McGuigan
Tabitha Cave
Tracey Eldridge-Hinmers
Yvonne Spencer