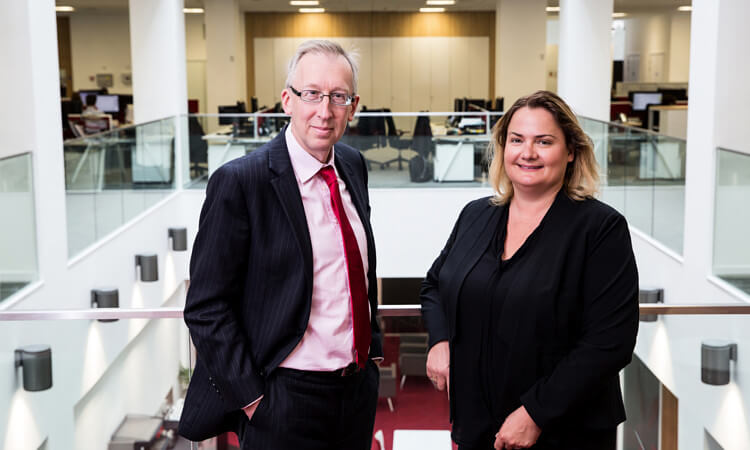 Sam joins as a Partner, having previously worked in a top ranked family team in the South West and as Head of family for a national organisation.
With many years' experience practising, Sam is a highly regarded family law and divorce solicitor and is often quoted in the national press. She studied at the College of Law in York and qualified at Stone King in 2000.
In addition, Sam is an accredited resolution specialist in high net worth financial cases and cohabitation, and is a trained Collaborative Lawyer.
Sam joins the VWV highly regarded Private Client team. The team is ranked as a top tier by Legal 500 and was shortlisted for the Private Client Excellence Award 2015 by The Law Society. The team were also winners of the Private Client Law Firm of the Year 2015 in England and Global Award winner for Corporate INTL 2015.
Simon Heald, VWV Managing Partner, commented on Sam's appointment:
"Sam's arrival will complement the current growth that we are experiencing in our Private Client team. Growth is coming via our reputation as a leading private client practice, our acquisition in 2014 of David Parkhouse & Co and referrals from colleagues across the firm in our four offices."
Sam responded:
"The VWV Private Client team is distinguished by the fact that both contentious and non-contentious experts work alongside one another, enabling the family team to offer clients comprehensive and seamless legal advice. These elements are all important to me and to know that my clients will be in very good hands."
Sam is noted for her no nonsense and direct approach to resolving family disputes. She gives commercial advice, has a keen eye for detail and is highly sympathetic to her clients' needs. She works closely with other professionals including Pension Actuaries, Valuers and Accountants.
Another of her specialisms is representing medical professionals including doctors, dentists and vets.
Chambers & Partners have consistently quoted Sam in their directory since 2005 and have previously described her as "superb" and "highly skilled". Further comments from the directory include "tough negotiator and fearsome advocate" and Sam is noted for her "candid and sensible advice".
Sam's client base is regional, national and international, and she has represented clients from as far afield as the USA, Dubai, Singapore, China, South Africa and Sudan.