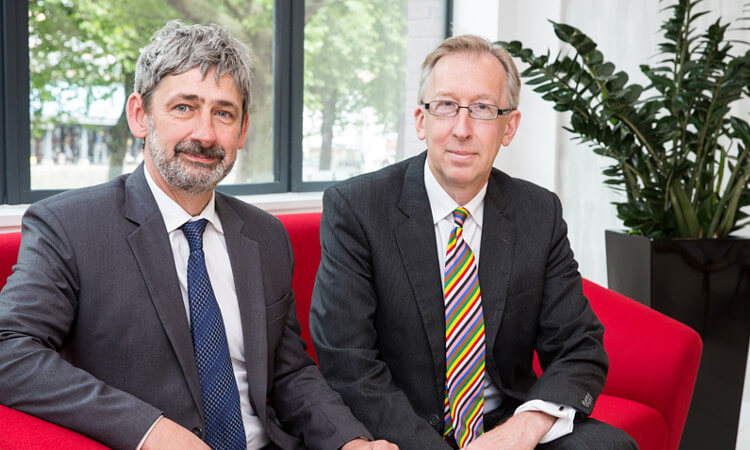 Jonathan specialises in high value personal injury claims: principally head injury, spinal cord injury, amputation and other severe multiple injury claims. He also has wide experience of representing families in fatal accident cases including offering inquest representation.
Jonathan qualified as a solicitor in 1994 after completing his training at Shoosmiths. He then went on to become one of the founding members of the Birmingham office for Irwin Mitchell.
Some of his landmark cases include representing families at the Avonside Inquiry into abuse at North Birmingham Mental Health Trust, acting for the families of elderly people who suffered as a result of failings at the Maypole Nursing Home, and representing claimants in connection with the Royal Orthopaedic Hospital cancer misdiagnosis cases.
Jonathan's cases are often in the highest bracket of personal injury awards. His most recent brain injury settlement (April 2016) had a value of £16.1million. He is often widely quoted in the press and regularly heard on the radio and seen on TV.
Jonathan was an AvMA clinical negligence specialist solicitor for over 15 years and came to Bristol in 2010, as the South West Managing Partner.
Independent legal directory Chambers & Partners reports on Jonathan:
"Jonathan Peacock is a recognised specialist in catastrophic injury work... Sources describe him as "a star - he's incredibly bright, tactically astute and easy to get on with"."
Simon Heald, VWV Managing Partner, commented on Jonathan's appointment:
"We are proud of our reputation in the personal injury market and the specialisms we have developed. Jonathan complements perfectly a highly regarded and respected team and will, I am sure, continue to benefit his clients with his knowledge and experience."
Jonathan said:
"I am delighted to have the opportunity to join the very highly regarded team at Augustines and to work alongside Head of Department Jan Markland and Partner John Webster to help further the excellent work they do on behalf of their clients."
Jonathan is a Personal Injury Panel member and a Fellow of The Association of Personal Injury Lawyers. He is a former trustee of Headway UK and is currently a director of Bristol Cultural Development Partnership which runs arts and cultural events, projects and programmes including The Bristol Festival of Ideas.