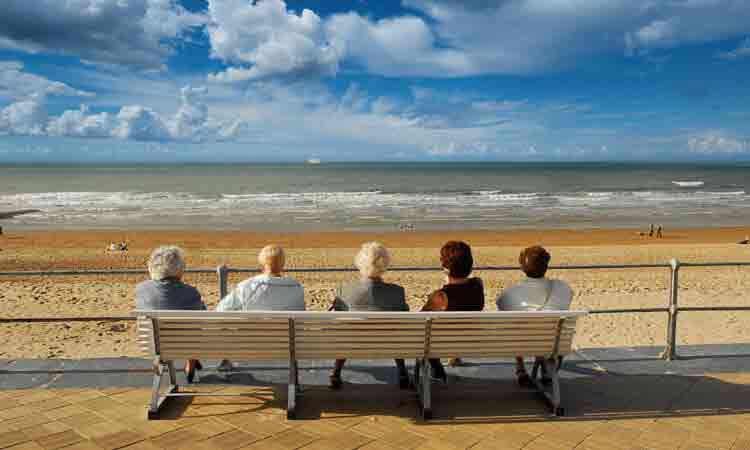 'Make a Will in March' offers people the chance to make or update a Will during the month of March while donating to the charity. This year, a total of 13 solicitors across Herts and Bucks are taking part.
The Hospice of St Francis, which provides free care and support when it matters most for people facing life-limiting illnesses across Herts and Bucks, relies on voluntary donations for more than 80% of its £5 million running costs.
Megan Seabourne, Partner in VWV's Private Client team, said:
"The importance of making a Will can sometimes be forgotten and we are only too happy to provide assistance to people in safeguarding the future of their loved ones by ensuring their wishes are adhered to. VWV is proud to support local charities and we are delighted to be working alongside The Hospice of St Francis during Make a Will Month."
Lisa, 45, a graphic designer, and her partner Jamie Poulton, 41, recently made a Will for the first time since having children. She said:
"Making a Will is something that we'd been meaning to do for years. We're both in our 40s now and you just never know what's going to happen. As we're not married things can be more complicated if you don't have a Will so we just thought we should do something about it.
Having proper legal advice was really helpful and made the whole process really easy. It's a huge weight off our minds now that we've done it."
Last year, more than 100 people took advantage of Make a Will Month to make their Wills, raising nearly £20,000 for the Hospice.
Anna Bates, Head of Philanthropy at the Hospice, said:
"Our suggested donation of at least £100 for a basic single Will or £160 for a pair of basic mirror Wills is fantastic value and goes straight towards enabling us to care for patients and families in the community.
We are delighted that VWV has chosen to take part. Their generosity makes it the perfect time to get your affairs in order, make sure your family is provided for in the future whilst also helping local families benefit from the care and support of the Hospice."
Anyone interested should contact Megan Seabourne on 01923 919 362 or at mseabourne@vwv.co.uk and quote 'The Hospice of St Francis Make a Will Month' when making an appointment.