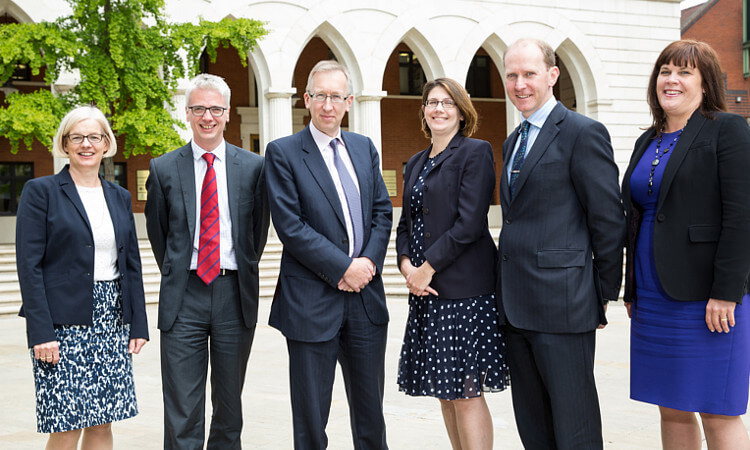 This month several new recruits have joined the firm including two partners and a senior associate. And it seems there are more new recruits to come…
Simon Heald, VWV Managing Partner, commented:
"The opening of our Birmingham office in 2013 was a strategic decision for us, to not only grow our practice, but support the business development opportunities with our clients. We have strategically recruited and bolstered our charities, education, real estate, commercial and employment offering so that clients have access to a full range of specialisms. Our growth has meant that we have needed to take additional office space at Brindleyplace, to allow for the growing team."
Independent legal directory Legal 500, commented on the Birmingham Charities team: "VWV has a 'solid, knowledgeable and highly regarded' group which represents a number of religious institutions and schools."
Photo caption: Anne Holmes, Gareth Edwards, Simon Heald, Julie Newell, Clive Read, Jane Byford.