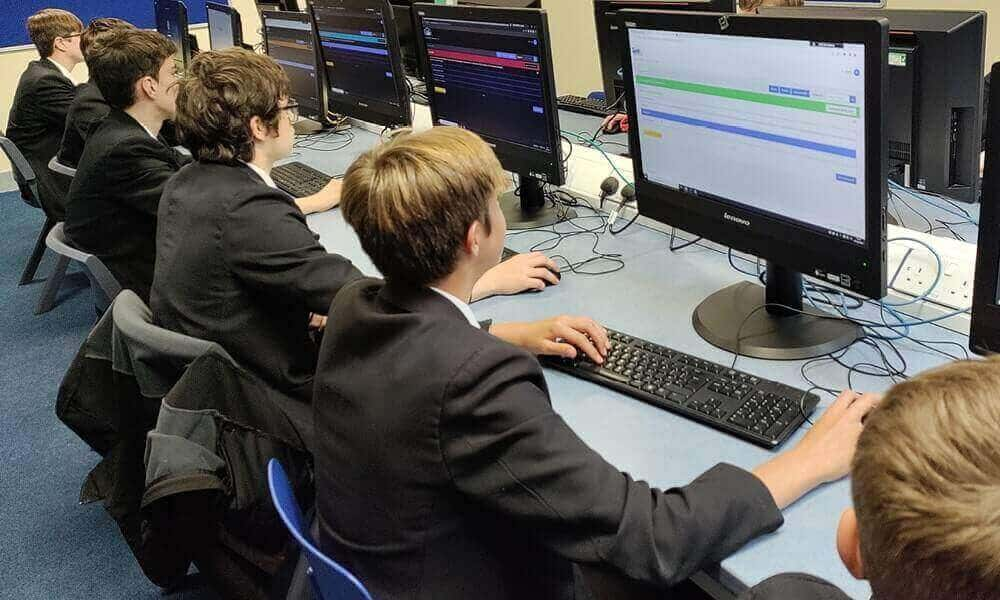 The kit will be used by the academy in both the students' classrooms and the teachers' rooms, in over 20 schools across the Bristol area.
Richard Percival, IT Service Desk Manager at VWV, commented:
"The original intention was to simply send all the kit to WEEE disposal. However we did feel this was an awful waste, and we are aware of schools that can struggle for kit due to underfunding. I contacted Norton Hill School and they were very interested.
This to me was an excellent project to be involved in for us as a firm. We were helping the local community and helping the children which supports our ESG strategy. It was also a way of giving a new lease of life to the kit."
Norton Hill initially intended to replace some of their more aging equipment to keep things working reliably and at an acceptable speed. They have already replaced PCs in one of their computer rooms using the equipment donated by VWV, and intend to do the same in a number of others. They also intend to increase access to ICT by creating a new suite of these PCs in their Business department.
Assistant Headteacher Mike Serle commented:
"We are grateful for VWV's donation, which will allow us to improve the ICT offer to our students and allow them to develop these skills further. These skills will, in turn, allow students to develop their knowledge and understanding and ultimately to become more successful members of society."
During Covid and now allowing for hybrid working, VWV supplied their staff with laptops for a more flexible way of working. A number of computers, keyboards, mice and stands became obsolete and VWV wanted to donate what was now surplus to needs.
As part of the firm's ongoing ESG strategy, VWV aims to reuse and recycle much of its obsolete equipment and also looks to support local communities. The above is one such example.
VWV is also part of a network committed to ensuring every Bristol School will have some sort of partnership with a law firm. Lawyers attended an event at Clevedon School in February and are due to attend Downend School in early July. VWV also has an ongoing relationship with Cathedral School - delivering a presentation to A Level students earlier this year covering Careers in the Legal Sector.