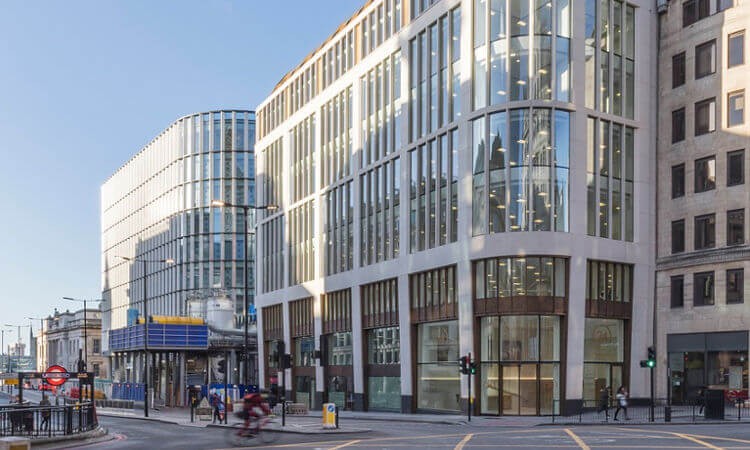 The new office stands a stone's throw away from the iconic London Bridge, just opposite Monument station, providing easy access to one of London's most storied boroughs.
The firm has partnered with industry leader CBRE surveyors, and highly respected office designers, Interaction, resulting in a state-of-the-art workplace, that provides both clients and staff with an elegant, professional environment tailored to their individual needs. The space includes flexible event and meeting space, a secluded garden, and a location sure to start a conversation at any networking event.
We've moved from our office on Fetter Lane, the home of boutique law firm Vizards Tweedie prior to joining forces with Veale Wasbrough in 2009, with both firms enjoying a long-established legal legacy for hundreds of years. The firm now looks to join its rich heritage with the pioneering spirit of the community to bring first-class legal services to the historic heart of the capital and beyond.
As part of our growth strategy, we have seen turnover grow by 65%, and staff numbers grow by 32% over the last five years, with record numbers of trainee solicitors joining the firm to kick-start their careers and recent high-profile hires bolstering the firm's strength. The new office will grant the firm an even more agile space in which staff can continue working collaboratively.
Simon Heald, VWV's Managing Partner, commented:
"This relocation marks the next stage in the firm's growth and demonstrates our commitment to providing a modern and dynamic environment for our clients and colleagues, in an accessible location. We look forward to welcoming all to our new home in the City of London as we take our next steps into the firm's future."