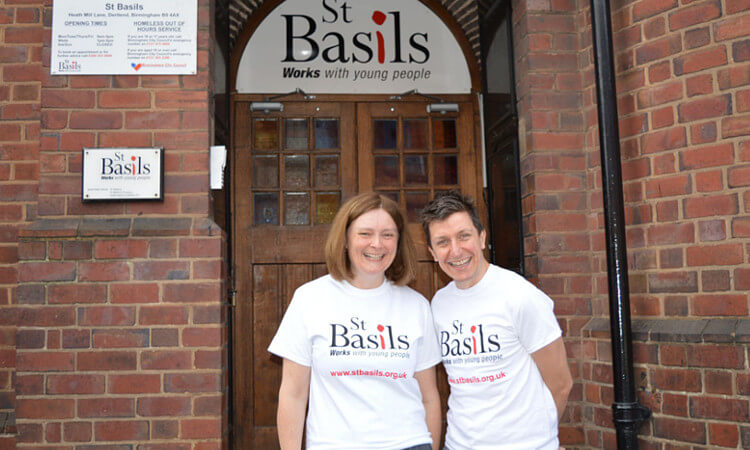 This year the VWV Birmingham office has voted to support St Basils.
The partnership involves the firm providing financial support throughout the year, including donations from the charitable trust as well as fundraising events.
It also involves a commitment from the firm to build a close working relationship with the chosen charity by learning more about their work, which will be achieved through a range of activities.
Simon Heald, VWV Managing Partner, commented:
"I am delighted that we are able to continue to support local charities where our fundraising can really make a difference. During our last financial year, we managed to raise funds through a series of activities, spanning the year for our chosen charities. We are hoping to build on this again this year, and raise funds including for St Basils."
Barrie Hodge, Head of Fundraising at St Basils, said:
"We are delighted to have the support of VWV for the forthcoming year and have their assistance in raising much needed funds to help homeless young people here in Birmingham. We look forward to them being involved in our new cycling event on 18 September and also our Birmingham SleepOut in its new location outside Birmingham Cathedral on 25 November."
St Basils work with young people aged 16-25 who are homeless or at risk of homelessness, helping over 4000 young people per year across the West Midlands region with specific services in Birmingham, Sandwell, Solihull, Worcestershire, the Wyre Forest and Coventry. At any one time they have over 400 young people living in their 29 supported accommodation schemes, which for some young people includes their young children as well. They have a range of prevention, accommodation and support services to help young people regain the stability they need to rebuild their lives, gain skills, training and employment and move on. The aim is to help them successfully break the cycle of homelessness
Previous nominated VWV charities include Bristol Children's Help Society, The Charlie Waller Memorial Trust, St Peter's Hospice, BRACE and St Mungo's Broadway.
Pictured L-R, Kathy Halliday, Partner in the VWV Birmingham office and Barrie Hodge, Head of Fundraising and Communications, St Basils.