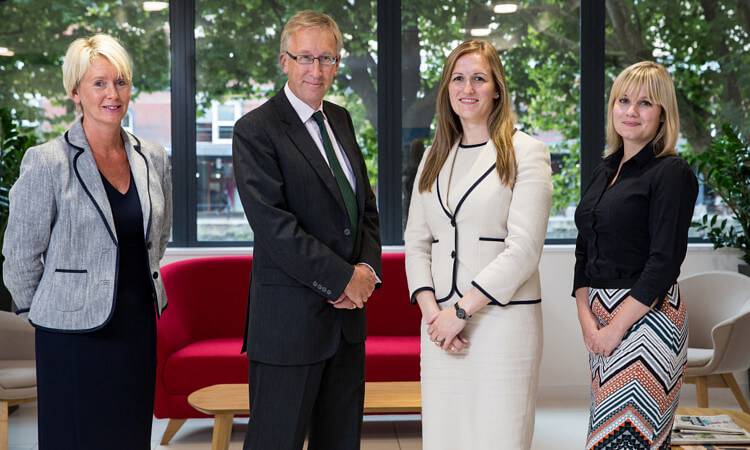 Rachael has over 11 years' experience working in the private client sector, having studied at De Montfort University in Leicester and qualified at the University of Glamorgan in 2005.
Rachael joins VWV from regional firm Flint Bishop's Top Tier Private Client team, where she was an Associate and the main point of contact for Wills, probate, tax and trusts in their Ashbourne office.
Her expertise focuses on administering and providing Inheritance Tax and Capital Gains Tax advice on high value taxable estates, as well as advising on and drafting Wills and Powers of Attorney. This includes advice on Business Property Relief, Agricultural Property Relief, domicile of spouse, as well as creating and administering trusts.
Praised by clients for being approachable and explaining things in a simple, straightforward way, Rachael is also a member of Solicitor's for the Elderly and of STEP, the worldwide professional association for those advising families across generations.
Rachael will be joined by Associate Jennifer Morries, who has worked in the Birmingham private client market for the last 10 years and joins from Shoosmiths.
VWV Managing Partner Simon Heald said:
"We are delighted to welcome Rachael and Jennifer to the firm and are confident that they will successfully enhance our private client work from the excellent foundation established over the last two years.
Rachael and Jennifer's arrival is reflective of the growth we have been experiencing in our Birmingham office, with 10 new appointments over the past 12 months across our Litigation and Employment, Real Estate, and Corporate, Commercial and Charities teams."
VWV's Private Client team is ranked as a Top Tier for contentious probate by Legal 500 and was shortlisted for the Private Client Excellence Award 2015 by The Law Society. The team were also winners of the 'Trusted Private Client Law Firm' Global Award for 2016, the Private Client Law Firm of the Year 2015 in England and Global Award winner for Corporate INTL 2015.
Rachael commented on her appointment:
"I am excited to be part of the growing Private Client team in Birmingham. My main focus will be on business development and making the Birmingham public aware that VWV offers a fantastic private client service and, in doing so, promoting our other departments and services."
In a bid to develop the private client offering in the region, Rachael will be working closely with other law firms in the Midlands, as part of VWV approach, the firm's referral and legal support network.