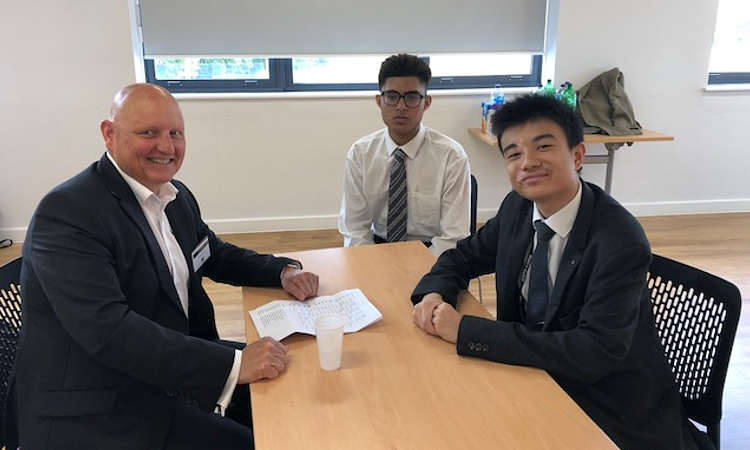 On Wednesday 4 July, Watford Grammar School for Boys welcomed David Marsden, a former student and now Partner at VWV, to its 2018 Careers Day.
The aim of the annual Careers Day is for the students to discuss possible career and further study options with a number of alumni of the school and local professionals, receive personalised guidance, and discover the wide spectrum of potential occupations that await them.
David Marsden, who joined our Watford office from Matthew Arnold & Baldwin in 2016, shared his own personal journey as a lawyer. He reflected on the highs and lows of his career and explained the different possible routes of study, providing valuable advice and insight to students who are thinking of the years ahead.
Richard Carr, Assistant Headteacher at Watford Grammar School for Boys, said:
"Careers Day is a firm fixture in the Watford Grammar School for Boys calendar and is a day where our lower sixth, before entering their final year of A Levels, can take some time to consider their next steps.
What really sets this day apart is that the majority of mentors are old boys of the school – so our students can really put themselves in the shoes of their mentors and see the path they took to achieve their current careers. Having David attend is brilliant for our boys and we hugely welcome his contribution."
David Marsden commented:
"Leaving school and embarking on the journey of the world of work can be a daunting experience and one that can leave your head spinning. Spending the day with Watford students and helping steer them in the right direction to create their own success has been a very inspiring and rewarding experience!"