Partner & Education Lawyer
How Can Barney Help You?
With more than 20 years' experience at VWV advising independent schools and charities on their governance, constitutional review, strategic projects and charity law, Barney is ideally placed to assist you and your school. He has developed a special interest and expertise in advising schools on strategy and structural change including charity mergers, acquisitions, joint ventures and collaborations.
Meeting Your Needs
Barney understands the governors' perspective in challenging situations, having been a governor of three schools. He can guide you through the traps and pitfalls and give you the confidence needed to deal with challenging situations and to take difficult decisions in the best interests of your school.
What Others Say
Chambers & Partners and Legal 500 both recommend Barney as a key individual within the 'very commercial' team who is 'highly esteemed for his charity expertise'.
"Barney is a recognised sector expert advising independent schools, particularly in relation to mergers and acquisitions." - Chambers & Partners 2024
"He is very professional and knowledgeable." - Chambers & Partners 2024
"Barney Northover has huge experience in the schools sector and the unusual ability to genuinely listen and learn from clients prior to coming forward with innovative and creative solutions." - Legal 500 2024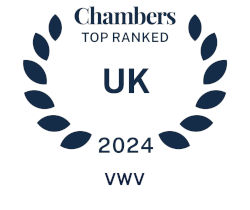 What You Might Like to Know
Barney is a regular speaker at national education conferences and has written for numerous publications on good governance and managing strategic change. He is a member of the Charity Law Association and sits on working parties, including on public benefit for education charities.
He enjoys spending time with his young family.