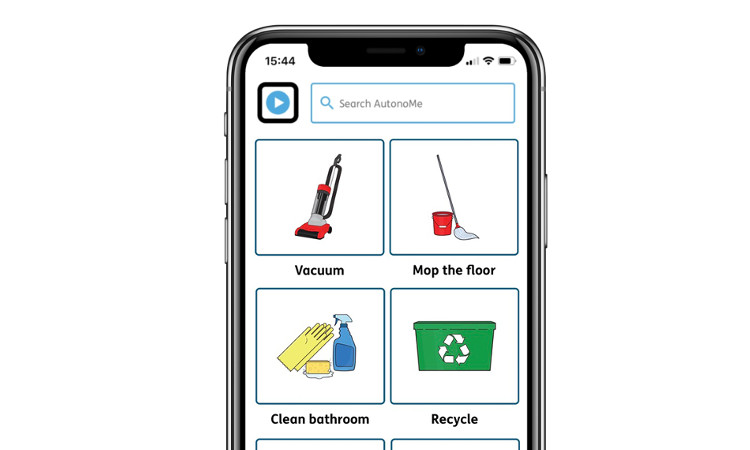 Vulnerable individuals, such as young people with learning disabilities, are among those most at risk during the coronavirus pandemic. As a result, AutonoMe is providing free access to users across the UK so that these individuals are able to support themselves in a time where it can be difficult to get the help they need.
The app provides tailored instructional content for these vulnerable individuals to develop independent living skills via a vast library of video resources, one-to-one support, and reminders for accomplishing tasks to facilitate autonomy.
William Britton, AutonoMe's founder, explained: "The team at AutonoMe, like most people around the UK, asked ourselves what we could do to help with the coronavirus pandemic. Knowing that the people we exist to support are some of those most vulnerable to the virus, we want to ensure we are able to provide key support to what will be an overstretched workforce. For this reason, we have decided to provide free access to our app containing instructional videos so that vulnerable people can better look after themselves when carers may not be able to."
Providing free access to AutonoMe's library of videos has not been without its challenges. Creating new, coronavirus-related content has been a unique challenge in itself as the situation has developed rapidly. Ensuring that the service has enough server capacity for an influx of new users has also been a top priority for the team to tackle. Despite this, AutonoMe has been able to implement measures to streamline its processes and provide access to crucial resources for a wider range of users than initially thought.
William commented on the company's experience thus far: "Offering open access to the AutonoMe app has been challenging but we have implemented even more content and a much more effective and efficient process for referrals and installations which will enable us to better support people in the future. We have also learned that there are a lot more people out there who could benefit from our support; care leavers, people with mental health needs and those experiencing homelessness."
VWV has worked with AutonoMe for a number of years and supported them across a variety of areas, from investment through to contract terms and conditions. Making the app free alleviates challenges for some of the more vulnerable in society, and take some of the strain off our care workers during their time of need.