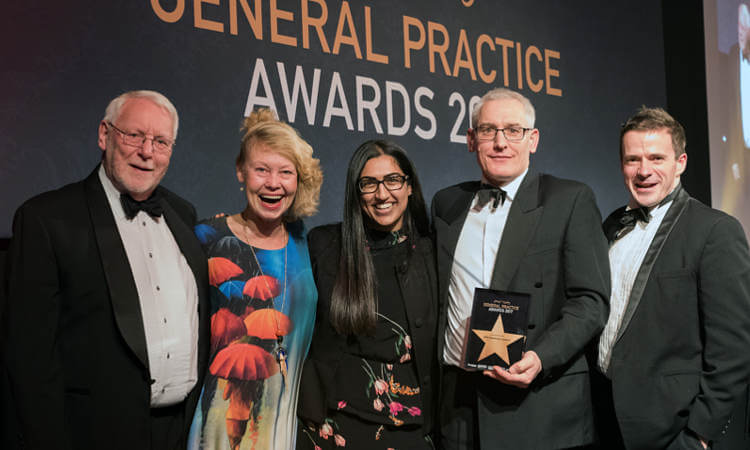 Left to right: Andrew Lockhart-Mirams, Consultant, Ros Parkin, Consultant, Sandeep Saib, Marketing and Business Development Executive, Ben Willis, Partner, and Oliver Pool, Partner.
The award commends outstanding legal work and advice provided to the primary care sector across the UK, and recognises the team's talent, dedication and innovation in assisting and supporting all aspects of primary care.
Ben Willis, who leads our Healthcare team, reacted:
"I am delighted that the we have received this strong endorsement. We've had a very busy year, welcoming Lockharts, as well as many new GP clients and continuing our strategy of growth.
Our success at the awards is great recognition of the team's hard work and dedication. A fantastic end to the year - here's to next year!"