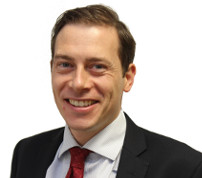 The Immigration Consultation Board has been established to advise practitioners on current issues, provide insight into complex areas of immigration law and changes in Home Office immigration policy.
Tom commented on his appointment:
"I am delighted to have been appointed to the Immigration Consultation Board On Practical Law. Thomson Reuters Practical Law (PLC) are building on their existing business immigration content and, as a board member, I will be helping to create new, more detailed practical guidance notes, checklists and standard documents aimed at supporting subscribers."
Simon Heald, VWV Managing Partner commented on Tom's appointment:

"Tom has advised a wide variety of clients including 'household name' corporate clients, multinational companies and new start-ups operating across a wide range of sectors. The appointment is testament to his hard work and reputation and I have no doubt that this will successfully enhance our immigration and employment law offering."
With over 13 years' experience in immigration law, Tom's expertise ranges from helping employers and educators with issues relating to their Tier 2 and Tier 4 sponsor licences, or assisting companies ensure they meet their legal duty to prevent illegal working by conducting Right to Work checks. His experience also includes advising on applications by high-net-worth individuals and EU nationals and those involving human rights issues and people threatened with exclusion from the UK.
Alongside his recent appointment, Tom is also an active member of the Immigration Law Practitioners' Association (ILPA) and co-convenor of its Economic Migration Working Group. Tom is also a contributor to the LexisPSL Immigration module and has written articles for Westlaw UK on British citizenship and immigration controls.