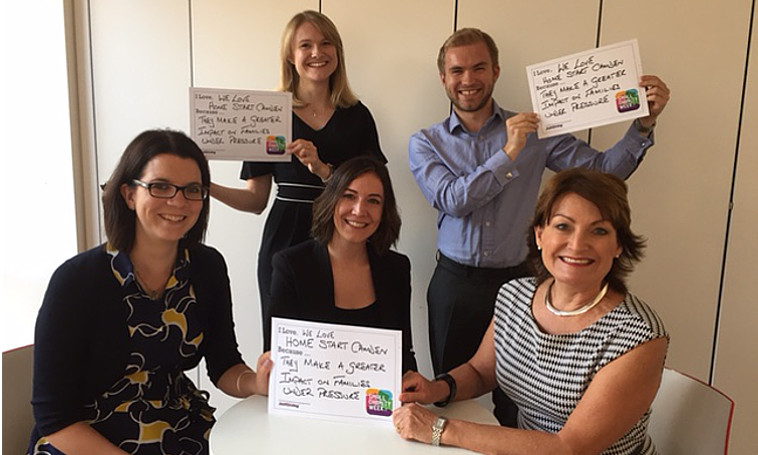 Left to right: Katie Hickman, Ailish Foad, Angela McCarthy, Stephen Burke and Yvonne Spencer.

Home Start Camden offers free support and practical help to parents of children under five who are going through a difficult time. Set up 20 years ago, the charity aims to increase parenting skills and confidence, reduce isolation and help families make better use of local services.
Each year, staff at VWV nominate a charity to partner with and raise money through a variety of fundraising activities, as well as donations from the charitable trust. Last year, the firm raised over £2,000 for The Haven.
Catherine Pymar, Scheme Manager at Home Start Camden, said:
"We are delighted to have been selected by VWV as Charity of the Year and are looking forward to working with them over the coming months.
The demand for our service and the complexity of issues facing families is increasing. The funds raised by VWV will help us to continue to meet that need. By offering help in the family home at an early stage we can prevent things getting worse and have a greater impact on families under pressure."
Yvonne Spencer, VWV London Office Partner, commented:
"As a firm we are committed to raising awareness of the amazing work that local charities do and we are very happy to be supporting Home Start Camden this year.
The charity has been providing invaluable emotional and practical support to families going through difficult times, and we look forward to raising funds for them."
Over the past years, staff based in VWV's London office have raised money for The Haven, The Charlie Waller Memorial Trust and St Mungo's.