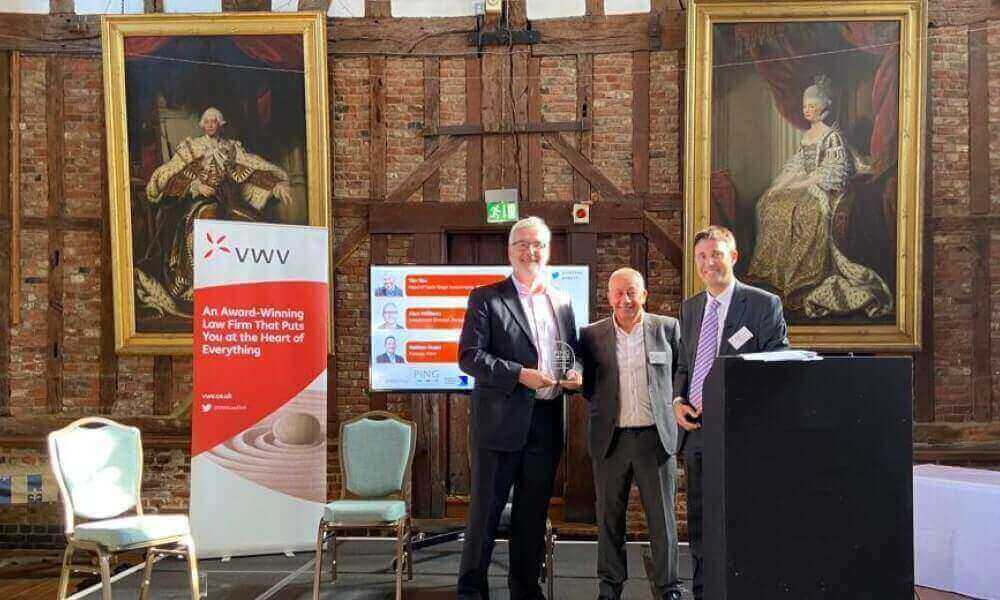 The Pharmaceutical Industry Network Group (PING) Innovation Award recognises individuals and organisations whose innovative ideas, products, services or processes in the pharmaceuticals and life sciences sector are making a positive impact on people's lives.
Achilles Therapeutics is a clinical-stage biopharmaceutical company developing novel cancer immunotherapies using precision T cell therapies, targeting clonal neoantigens.
Clonal neoantigens are protein markers unique to each individual that are expressed on the surface of every cancer cell. Achilles uses DNA sequencing data from each patient, together with a proprietary bioinformatics platform, to identify clonal neoantigens specific to that patient and enable the development of personalised cell therapies.
The key innovation at the heart of Achilles' approach is the ability to find these clonal neoantigens and focus the immune system on these targets that are on every cancer cell but absent from healthy tissue.
This technology has the potential to decrease the chance for relapse, while lowering the risk of off-tumour side effects. This is the 'Achilles Heel' of the cancer and represents a potential new therapy for non-small cell lung cancer and metastatic melanoma patients, among others, where current therapies fail or patients become resistant. This is therefore an area of high unmet medical need.
Deaths from non-small cell lung cancer outnumber those resulting from breast cancer, colon cancer and prostate cancer combined, and there are limited approved treatment options for lung cancer and melanoma patients whose disease have not responded well to other therapies.
Achilles is being recognised, not only for its innovative science, but also the potential that its innovative therapies have to benefit millions of cancer patients across the world.
Achilles was founded in 2016 based on the pioneering work of Professor Charles Swanton at the Francis Crick Institute and his landmark TRACERx study, the largest and most important data set in tumour evolution that is the foundation of the PELEUS platform's ability to distinguish clonal neoantigens.
In just over five years, Achilles has grown into a multi-national company with approximately 250 employees across its London, Stevenage and Philadelphia locations and was listed on the NASDAQ in April 2021 with a $175.5 million initial public offering, a testament to the company's innovation.
Iraj Ali, Chief Executive Officer at Achilles Therapeutics commented:
"We appreciate the recognition of our innovative work targeting clonal neoantigens with our precision cell therapy to treat solid tumours. Achilles' combination of personalized genomics and AI-powered bioinformatics to create a clonal neoantigen-reactive T cell, or cNeT therapy aims to improve the treatments available and in development to treat solid tumour cancers. We thank VWV and PING for this award which would not be possible without the dedication of our team at Achilles working to improve cancer care for patients."
Paul Gershlick, Chair of PING, Partner and Head of VWV's Pharmaceuticals and Life Sciences team, praised the winner:
"Each year, we have celebrated innovation with this PING Innovation award, and what a worthy winner in Achilles. They have the potential to make such a difference in the treatment of cancer. What a fantastic and uplifting way to end a PING Conference that shows this really is a golden age for life sciences innovation."
Paul Witcombe, Hertfordshire Local Enterprise Partnership's Life Sciences sector lead, said:
"I am delighted to present the award to Achilles - truly leading the field in novel cancer treatment. The pioneering company chose the Cell and Gene Therapy Catapult manufacturing centre and surrounding ecosystem to develop its products, once again putting Hertfordshire at the forefront of innovation. We are proud to continue to support these awards championing innovation that makes such a positive difference to people's lives."
Previous winners of the PING Innovation Award include Stevenage Bioscience Catalyst, Cell and Gene Therapy Catapult, Dr Harry Destecroix of Ziylo, Paul Strickland Scanner Centre, Sigma Pharmaceuticals Plc, the University of Hertfordshire, Proteus Digital Health and Leslie Morgan of Durbin Plc.
---