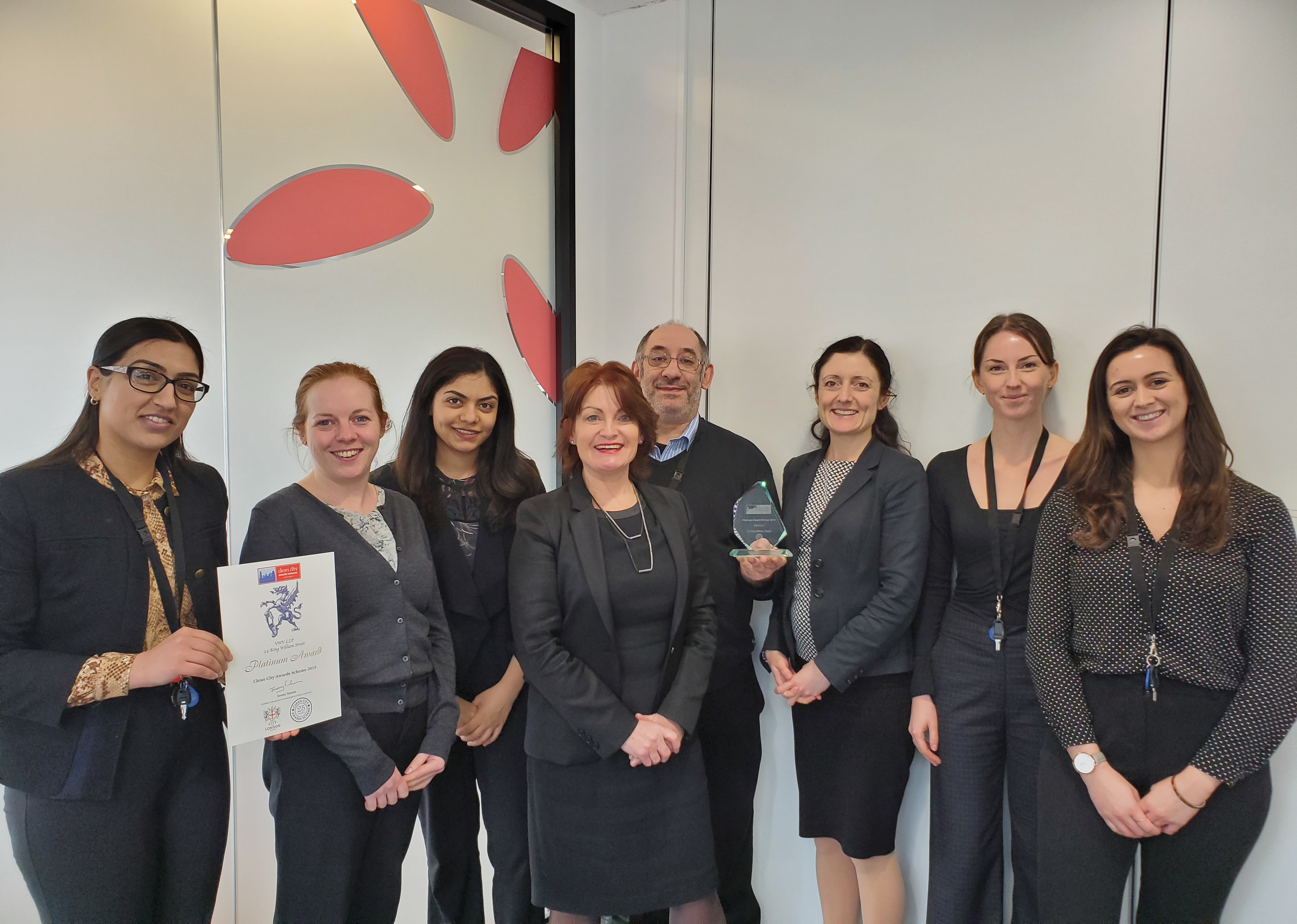 The Clean City Awards Scheme aims to promote responsible waste management amongst city businesses. The scheme rewards good practice, encouraging businesses to 'Reduce, Reuse and Recycle'.
Awards are given after an initial form-based assessment, followed by an inspection of the premises, looking at what measures and initiatives are in place to minimise waste and promote recycling.
VWV joined the scheme in 2014, and the firm's improvement plan has looked to consistently improve:
communication to staff about the importance of good waste management and environmental sustainability
the separation of waste, looking to increase recycling rates
reuse initiatives and the sustainability of office supplies
collaborative working, particularly with the London office's facilities team and other CCAS scheme members
In 2019, the initiative helped save 60,000 tonnes of waste from landfill and prevent 28,000 tonnes of CO2 from entering the atmosphere.
VWV's goal for 2020 is to continue to consider how the firm can improve environmental and waste management practices and have a positive impact on climate change.
Yvonne Spencer, London office Partner commented:
"After achieving the Gold Award in 2018, I am delighted for our London Office to have received the Platinum Award. A huge congratulations to the Green team, whose efforts have been pivotal in attaining this accolade.
This scheme is brilliant in enabling city businesses to learn from each other in sustainability and CSR practices."