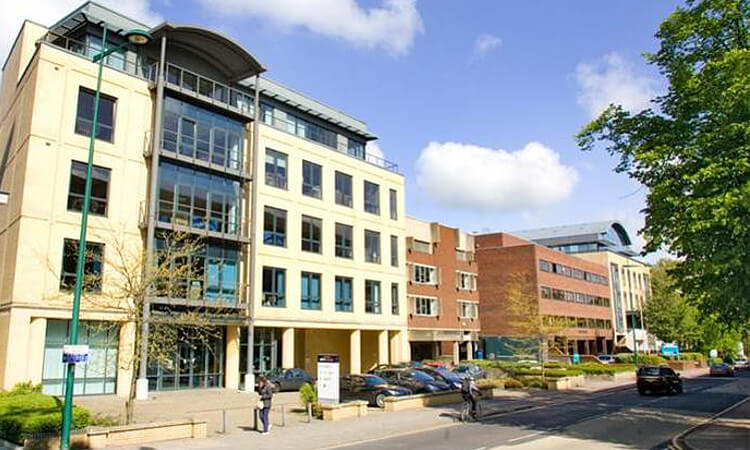 The VWV Watford office, including 49 staff, has moved from just around the corner at Station Road to new state of the art offices, and today is the first day at work in the heart of the Watford's business district.
Only five minutes from Watford Junction Station and 18 minutes from Central London, VWV now occupies the top two floors of 45 Clarendon Road which have just undergone an extensive fit-out to match the look, feel and culture of existing offices in London, Bristol and Birmingham. The spacious offices will provide a great environment for clients and colleagues and facilitate further growth and expansion by strengthening VWV's presence in Watford and the northern Home Counties.
The firm expanded into Watford in February 2016 after a significant number of lawyers joined from established Watford law firm Matthew Arnold & Baldwin (MAB), and until Friday was based at Station Road.
Since establishing the firm in Watford, VWV has been busy developing the profile in the community. The firm has recently nominated local charity Peace Hospice Care as Charity of the Year, and is also working closely with West Herts College. Students at the College have produced artwork which is now on display at the new offices.
VWV has acquired a 10 year lease on the new offices which totals 9,645 square feet. This substantial deal between property owners Henderson UK Property OEIC and VWV was brokered by leading Hertfordshire commercial letting agents Bray Fox Smith, acting for the landlord and Stimpsons chartered surveyors, acting on behalf of VWV.
Richard Phillips, Office Partner at Watford, said:
"45 Clarendon Road is now a state of the art business centre, synonymous with our brand and values. A fantastic environment for clients, contacts and colleagues, the move will not only allow our firm to continue to grow, but enable us to retain an accessible location in the heart of Watford."