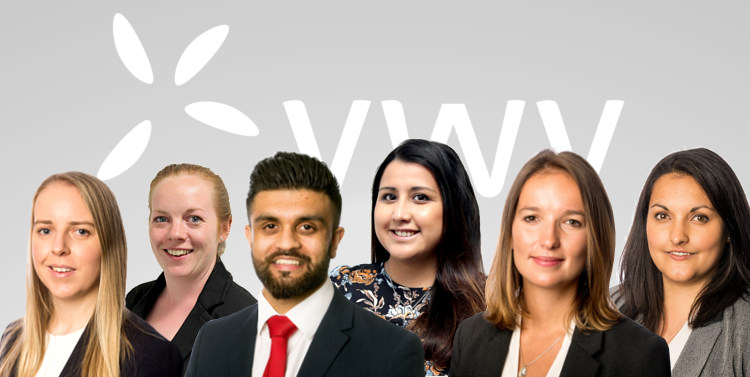 Left to right: Roz Rolls, Rosie Browne, Zaheer Nabi, Helen Cuellar, Kate Sherlock and Ellen Netto

These appointments not only demonstrate our continued growth but also strengthen our offering to our clients across our sectors as we continue to provide them with access to talented lawyers.
This also highlights the opportunities offered to our trainees in both contentious and non-contentious work throughout their training contract which, together with our friendly and collaborative culture, with six out of seven trainees continuing their career with us.
In Bristol Helen Cuéllar joins our Litigation and Dispute Resolution team Ellen Netto our Commercial Contracts team, and Kate Sherlock our Charity Law team. In Birmingham Roz Rolls joins our Private Client team. In London Rosie Browne joins our Regulatory Compliance team and in Watford Zaheer Nabi joins our Corporate Law team.
Simon Heald, Managing Partner, commented:

"All of our newly appointed NQs have worked hard throughout their training contracts and are all ambitious and driven individuals. We are pleased that they have chosen to continue their career at VWV.
Nurturing our 'next generation' lawyers is a priority for us at VWV, as they play a pivotal part in our future growth strategy. I have no doubt that they will be outstanding additions to their teams, and we wish them every success in the next stage of their careers."