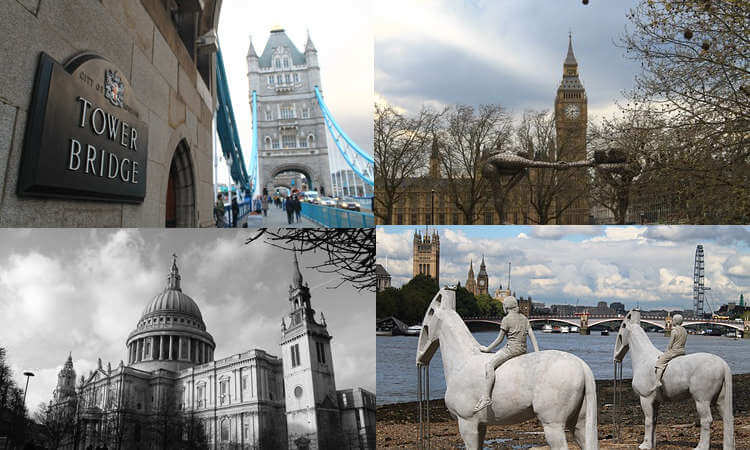 Amateur local photographer Joan Prendergast has been enjoying taking photos of London iconic landscapes, often with an original angle in her spare time for the past two years. When VWV Partner Katie Hickman came across Joan's work, she saw how good the artwork could look in the London office.
Over 30 prints by Joan are now displayed around the office at Fetter Lane, which echoes the artwork in place at VWV's Watford and Bristol offices. Local photography forms focal points across the offices, creating an interesting environment for staff and visitors. The photographs feature iconic landmarks such as Big Ben, Tower Bridge, St Paul's Cathedral as well as some lesser known locations.
As Joan offered for VWV to use her artwork for free, funds have been donated to her chosen charity, Great Ormond Street Hospital Children's Charity.
Joan Prendergast said:
"I'm absolutely thrilled that my pictures have been chosen as artwork for the VWV London office. It gives me great pleasure to get out and about in our beautiful city and capture some of our iconic landmarks.
I started the 'Just Some Snaps' Facebook page as a way of sharing the images and keeping a record of them so I'm delighted that it has resulted in my pictures being displayed as artwork, but most importantly that a donation has been made to Great Ormond Street Hospital Children's Charity who undertake such incredible work."
London office Partner Yvonne Spencer commented:
"Our artwork scheme is a fantastic opportunity to profile local creative talents, support a charity and showcase our iconic city.
After consulting with staff, we were keen to ensure that our scheme embraced some form of photography. Joan has such a good eye for capturing original angles of London landmarks. Her passion and skills truly transpire through her work, which clients, staff and visitors have all positively responded to."