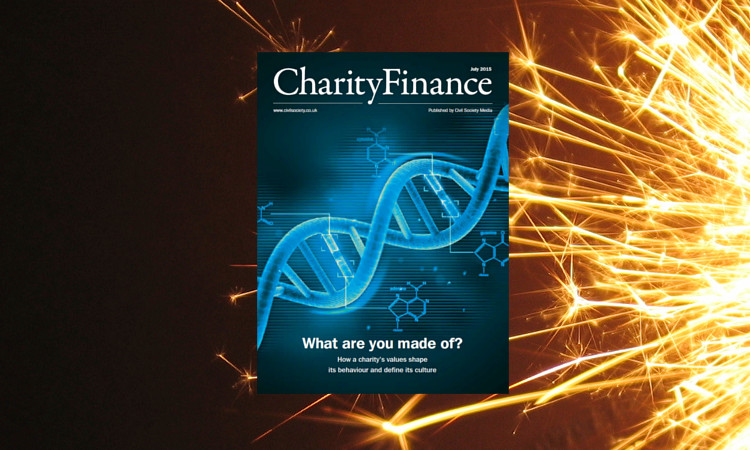 The firm improved its ranking from fourth to third position in the national and independent survey of the legal advisers to the top 350 charities compiled by Charity Finance. Charity Finance is the leading publication for trustees and senior executives of UK charities. The survey is now in its fourth year and focuses on mid-sized to large charities.
VWV is already highly ranked by independent legal directories Chambers & Partners and Legal 500 for its expertise in advising charities in the South West, London, the Midlands and nationally.
Con Alexander, who leads VWV's Charities team, commented:
"We are delighted to have been ranked again by Charity Finance in its survey and to have seen our ranking improve. We believe that Charity Finance is a key publication within the sector and the results of all of its independent research (including the survey) are always relevant and interesting.
We were also delighted that two members of our Charities team (Emma-Jane Dalley and Rachel Tonkin) were recently profiled in a Charity Finance article on the 'rising stars' amongst professional advisors. We think this demonstrates their personal expertise and commitment to the charity sector as well as the firm's commitment to its charity clients. In the last year, we have also recruited Paul Ridout a leading charity lawyer from Farrer & Co (ranked second in the survey) and strengthened our wider sector offering in our Birmingham office and elsewhere with the recruitment of Frances Anderson from DWF and Jane Byford from SGH Martineau."
VWV is a full service commercial law firm which advises more than 1000 charities of all types and sizes, particularly those in the education, social & health care and arts sectors. Its clients include the Institute of Cancer Research, the London Symphony Orchestra, the British Library, Volunteering Matters and a significant number of universities, independent schools, further education colleges and academy trusts. It also specialises in advising faith charities, including the Diocese of Gloucester and Synods of the United Reformed Church.
Our team of 11 specialist charity lawyers is supported by a wider team of property, commercial, employment and corporate colleagues with significant experience of advising charities, based in offices in London, Bristol and Birmingham.
Amongst other recent highlights for the team:
VWV was recently ranked top by the London Universities Purchasing Consortium, which is used by universities and a range of other large charities to access legal advice, after an assessment of our quality of service and cost effectiveness.
The firm is on the Charity Commission's panel of approved intermediaries and Con Alexander and Paul Ridout were recently appointed to act as Interim Managers of Legal Action.
Members of the team have also provided technical support to the Law Commission throughout its ongoing project on selected issues in charity law and its previous consultation on social investment by charities.