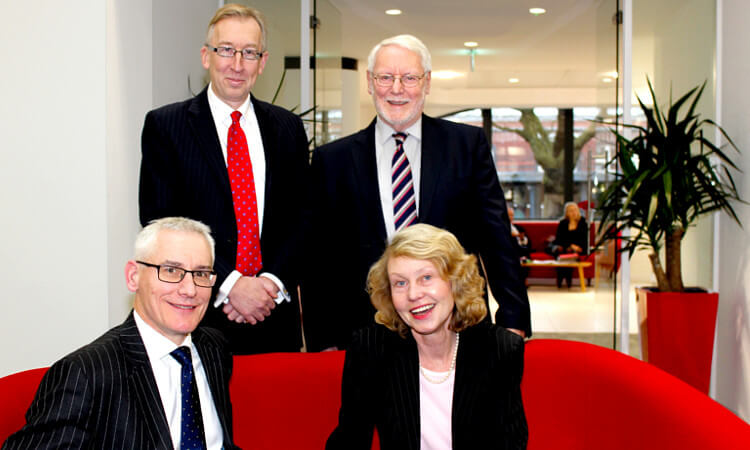 Left to right, top to bottom: Simon Heald, Andrew Lockhart-Mirams, Ben Willis and Ros Parkin

Simon Heald, Managing Partner of VWV said:
"Lockharts was a well-established legal practice with an excellent reputation for supporting healthcare specialists. I am delighted to announce that we merged on 30 January 2017, with 14 of Lockharts' colleagues joining our London office at Fetter Lane.
This announcement comes on the back of our recent growth in Watford, with VWV having been joined by a significant number of lawyers and their teams from Matthew Arnold & Baldwin in February 2016.
Lockharts joining us will benefit our existing healthcare clients by strengthening our expertise, and Lockharts' clients will gain the advantage of having access to a larger team of dedicated healthcare professionals within a nationally based practice."


Lockharts focused on supporting healthcare practitioners and organisations throughout England and Wales. Since the firm was founded in April 1995, it established a highly regarded niche practice providing expert legal advice and professional support to healthcare clients. Clients include doctors, dentists, optometrists, vets, pharmacists, care homes and healthcare professionals.


Andrew Lockhart-Mirams, Senior Partner of Lockharts, commented:
"We believe that we found the ideal partner for our merger. Not only does VWV have the drive and ambition to maintain growth, they also have the healthcare specialists and reputation that we feel complements Lockharts. We are confident that our clients and colleagues will be happy with our decision, knowing that they will be in safe hands."