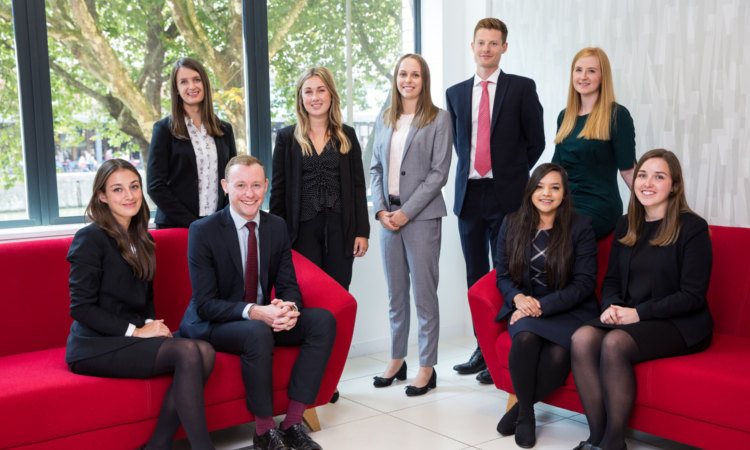 In addition to offering seats across all four offices (London, Bristol, Birmingham and Watford), we have introduced new seats, including Charities in London and Planning in Bristol, ensuring that trainees get the opportunity to experience a wide range of practice areas.
The majority of the firm's trainees started as Paralegals, which is the most popular route for candidates looking to gain a training contract with us, demonstrating the commitment to nurturing and developing staff and their careers.
Training Principal, Jason Prosser, said:
"We are delighted to welcome nine new trainee solicitors to VWV. After successfully getting through a rigorous recruitment process, we look forward to developing their skills and expertise during their training contracts and helping them grow into future leaders of the firm."
One of our new trainee solicitors, William Drewery, commented:
"I am really excited to be starting my training contract, and even happier that it is at VWV, having worked as a Paralegal in the Bristol Private Client team for 18 months and Commercial Litigation before that."
"My first seat is in the Construction team in the firm's London office, and I cannot wait to get started and experience a completely new area of law with different clients. The induction week was excellent, and I feel ready to get stuck in and hit the ground running."
Simon Heald, our Managing Partner concluded:
"It is vital for any commercial law firm to have a new intake of 'next generation' lawyers. They will be our lifeblood for the future and it is fantastic to see so many of our former Paralegals within the cohort as well as those who excelled on our vacation scheme. Having started as a trainee at VWV, I hope that I give inspiration of their potential career path."