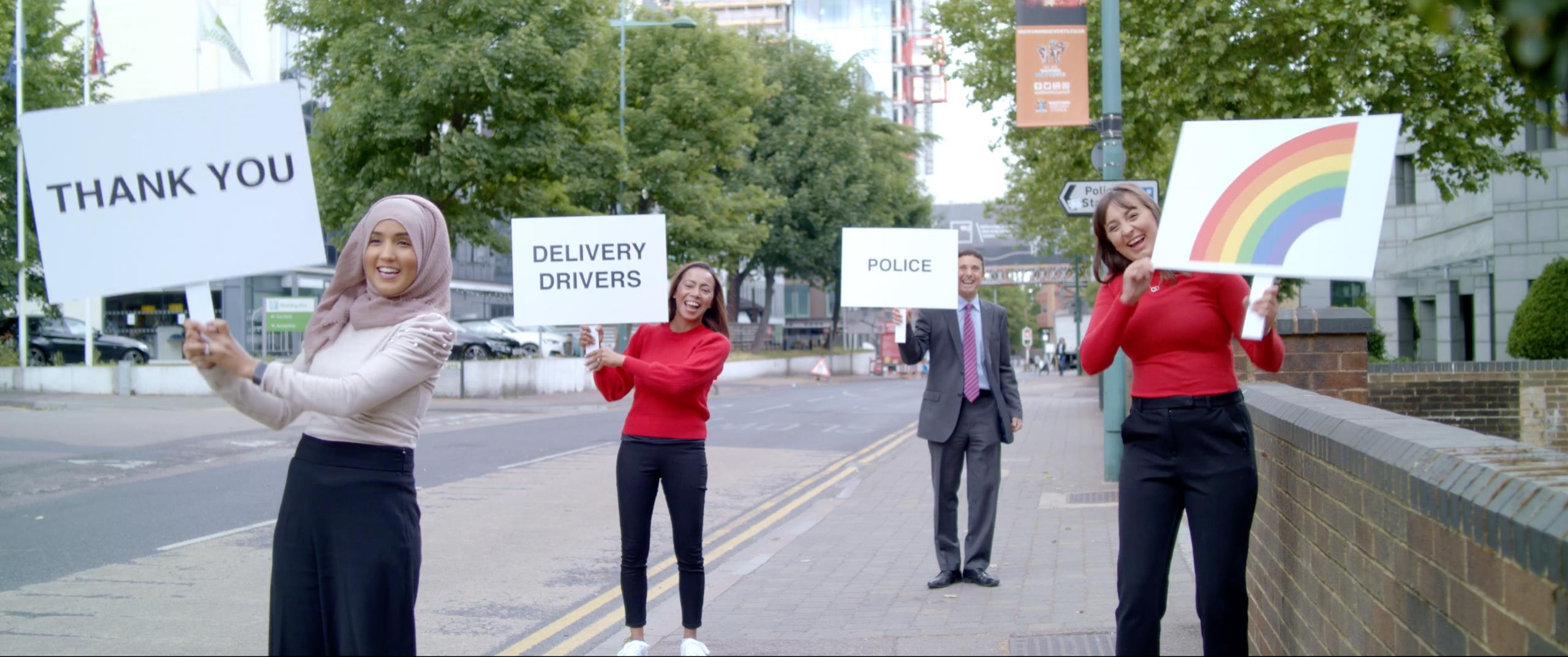 In a short video filmed by Think About It Films and released this week, Partner Paul Gershlick can be seen saying 'thank you' to the police, NHS staff, teachers, delivery drivers, government workers, waste crews, and all of the other key workers who have been instrumental in keeping the country moving in these difficult times.
Behind this initiative is the Watford Chamber of Commerce, who initially drew together a list of wants, needs and basic requirements for Watford General Hospital and contacted its members to help.
Chris Luff, CEO of the Chamber, said:
"The response was amazing. We were overwhelmed by the generosity of our members in donating money, time, materials and produce regardless of their own obvious difficult agenda.''
As part of this, VWV also donated money to help create and install an enormous banner, thanking NHS staff at Watford General Hospital.
Richard Phillips, VWV Watford Office Partner, commented:
"Like all Watford businesses and residents, we are incredibly humbled by the dedication and hard work of all the key workers that are serving our community. So when the Chamber asked for our support in showing our appreciation, we didn't have to think twice. The engaging video reflects the fantastic sense of community in our town.''