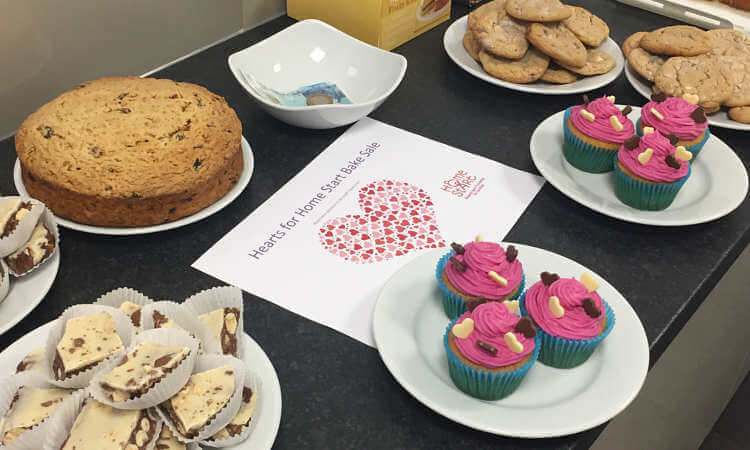 Yesterday, staff whisked up some Valentine's Day treats, and with all eaters contributing £2 to the Home-Start Watford & Three Rivers pot, have raised nearly £80 for the charity.
Home-Start volunteers help families with young children deal with the challenges they face, such as post-natal depression, isolation or bereavement, by providing emotional and practical support. Based in the centre of Watford, the charity was established in 1993 and helps over 120 families each year.
Since May 2017, we have raised almost £5,000 by partaking in a wing-walk, a 1 mile open water swim, an abseil, Christmas present collections and bake sales, but also by manning kiosks at Watford Football Club!
Watford Office Partner, Richard Phillips commented:
"Involvement in community projects provides us with a valuable source of personal learning and development, as well as a sense of pride and teamwork. We are proud of our staff, who have shown great commitment and dedication to support Home-Start Watford & Three Rivers this year."