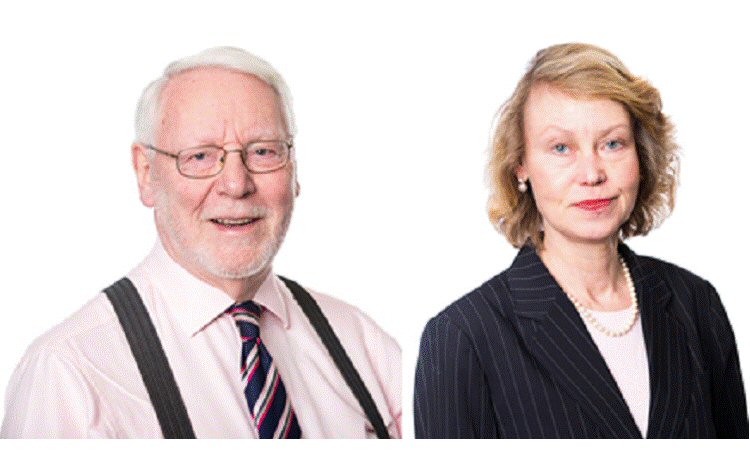 It is hard to believe that a year has flown by since Lockharts merged with VWV; a big moment for both law firms. Following the merger, Lockharts' Senior Partner Andrew Lockhart-Mirams and Managing Partner Ros Parkin became Consultants with VWV and the rest of the Lockharts' team integrated fully within the experienced and specialist VWV Healthcare team working for primary care contractors across the country.
Andrew and Ros have both taken the lead in bringing across to VWV Lockharts' clients, work and contacts. Since the merger, the specialist Healthcare team at VWV, led by Ben Willis, now numbers over 30 lawyers and is supported by the wider firm of over 450 staff members across the UK. VWV's Healthcare team have been recognised by Chambers UK with the highest ranking - Band 1 for Partnership: Medical with five out of seven ranked lawyers coming from VWV, and last year ended on a high with the team winning the 2017 General Practice 'Legal Team of the Year' Award.
Andrew and Ros said:
"Our time with VWV has provided us with a marvellous ending to our work as solicitors and we know that you will be in excellent hands for your work as time rolls on. The VWV team has been fantastic to work with and has a real understanding of collaborative working and a commercial approach to our clients' requirements. We wish you all the very best in the future."
Ben Willis commented:
"I have known Andrew and Ros for a number of years and it has been a real pleasure working with them closely at VWV since the merger, developing business and helping clients. On behalf of the team and myself we will miss Andrew and Ros dearly. They have been a massive asset to the firm and a big part of the Healthcare team. A huge thank you for all their continued support, enthusiasm and overall commitment and we wish them a long and relaxing retirement - looking forward to 2018 with renewed vigour!"
---
For ongoing assistance to new and existing VWV Healthcare clients, please contact either Ben Willis on 0117 314 5394 or Helen Cuellar 020 7665 0965, who will be able to answer your queries and put you in touch with the relevant staff member as necessary.