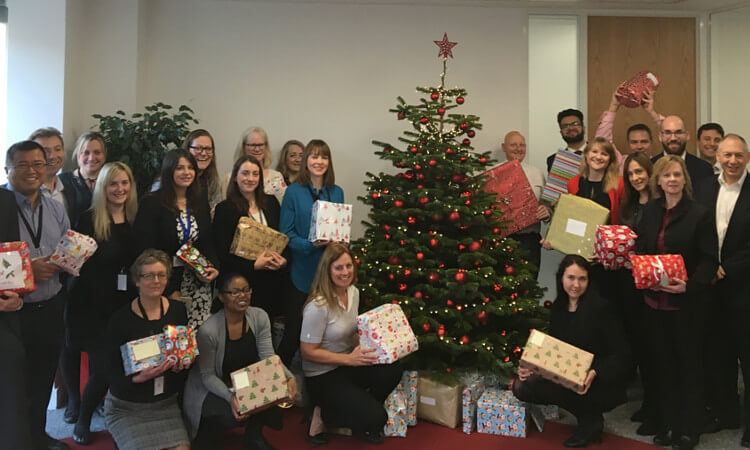 Home-Start volunteers help families with young children deal with the challenges they face, such as post-natal depression, isolation or bereavement, by providing emotional and practical support.
Staff from our Watford office have donated Christmas presents to the charity as part of their ongoing support to the local community in Watford. The presents are aimed to help boys and girls who may otherwise have little or nothing for Christmas.
Emma Power, at Home-Start, commented:
"With the support of our volunteers, parents are able to give their children the best possible start in life. We would like to thank VWV staff for their donation. The gifts will mean a lot not only to the children but also to parents who are struggling with confidence issues."
Richard Phillips, Watford Office Partner, said:
"As a firm, we feel it is really important to play our small part when we can. Our staff are encouraged to engage in community support work and projects both during office hours and outside. We are delighted to be able to support such a worthwhile cause and help spread a little Christmas magic to local families who are most in need."
To donate, please visit www.home-startwatford.org.uk