Corporate Social Responsibility
We play an active role in our regions, not only in business but also in community life.
Staff are encouraged to engage in community support work and projects both during office hours and outside. We do this by granting extra holidays for days spent on worthwhile causes whilst at work and advertising widely the activities. We also match-fund any amounts produced as a result. Involvement in community projects also provides us with a valuable source of personal learning and development as well as enabling us to deliver important professional advice and support.
---
VWV's Charitable Trust and Charity of the Year
Each year, our staff nominate their chosen Charity of the Year, which we support through various fundraising activities. In May 2018, we chose The Prince's Trust as our Charity of the Year across all our offices. For the first time, we have committed to a four-year period, in order to enhance our support and contribute further to the charity's long-term goals.
Aiming to improve the lives of young people who are unemployed or struggling at school, The Prince's Trust was established in 1976 by HRH The Prince of Wales and has supported more than 870,000 people to date.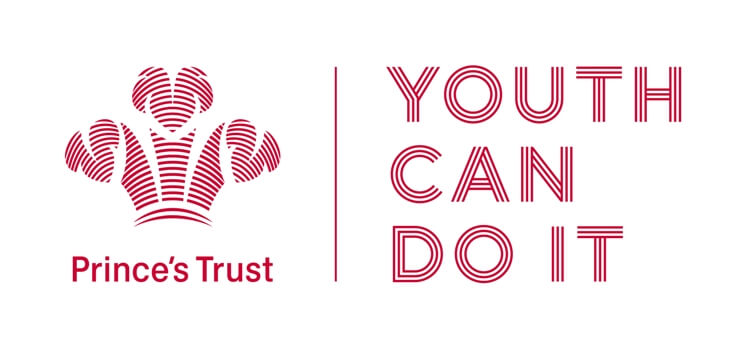 We have our own charitable trust, the VWV Charitable Trust, which makes regular grants to regionally based charities and which provides substantial financial support to our Charity of the Year.
Such charities have in recent years included Ronald McDonald House, Bristol, Home-Start, WAITS, The Haven, Peace Hospice Care, the Julian Trust Night Shelter, St Basils, Bristol Children's Help Society, The Charlie Waller Memorial Trust, the Rainbow Centre, Avon Outward Bound, MusicSpace, Windmill Hill City Farm, Sailability, St Peter's Hospice, BRACE and St Mungo's Broadway.
In addition, the Trust also donates funds to Quartet. Set up in 1987, Quartet is an independent registered charity which manages and distributes funds on behalf of individuals, companies, charitable trusts and statutory agencies primarily to meet needs in the West of England. Their aims are therefore very much in tune with our emphasis in supporting local charitable causes.
---
Making a Difference - Community Projects

Our staff are regularly involved in the community, in an individual capacity and professionally too. A few recent examples include:
Taking part in The Prince's Trust's 'Future Steps' challenge and raising over £18,000.


Helping gather over 800 kg of urgent food supplies for Watford Foodbank.


Picking up our walking shoes for the 5th 'Watford Workshop Sponsored Walk'.


Supporting the "Permission to Smile" campaign in Birmingham, encouraging positivity in the local community.


Associate Victoria King cycling 100 miles and raising £5,000 for Home-Start Watford & Three Rivers


Our HR team cooking dinner for 50 families of critically ill children at Ronald McDonald House.


Hosting The Great VWV Bake Off in our Bristol office, with all proceeds going to our charity of the year.


Abseiling down St Mary's Church in Watford and raising £713.50 for Home-Start Watford and Three Rivers.


Donating Christmas presents for families supported by Home-Start.


Partner David Marsden braving the cold and icy conditions and successfully completing the 1 mile 'Swim Serpentine' challenge, raising a total of £722.50 for Home-Start.


Our annual Christmas Jumper Day at which all staff taking part gave a £2 donation towards our Charity of the Year.


Senior Paralegal Michaela Manning taking to the skies to complete a Wing Walk for Home-Start and MS Society UK. Michaela's bravery certainly paid off as the event raised an impressive £1,697.


Taking part in The Hospice of St Francis' 'Make a Will in March' to encourage people to make a Will. Megan Seabourne, in our Private Client team, has been offering a free Will writing service in return for a donation to the Hospice. As a result, we will be able to make a donation of over £1,000.


Taking part in St Basils' Big Birmingham Sleepout 2016 to raise awareness about how tough having to live outside can be.
---
Partner Pandemonium
In February 2018, 'Partner Pandemonium - A Jungle Challenge' saw seven of our Bristol partners go head-to-head in some gruesome trials, with all proceeds going to Ronald McDonald House, Bristol.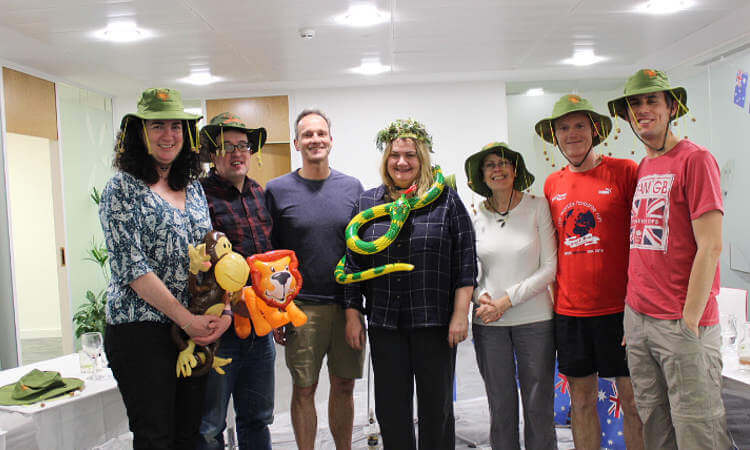 With plenty of mess, laughter and audience participation, the contestants took part in a series of challenges, including the aptly-named 'Jell-O from Hell-O' and 'Goldicockroaches Porridge', which saw the contestants using their mouths and feet respectively to retrieve as many stars as possible from a bowl of gunk and critters in a given time limit. The partners also had their 'Insect Quotient' tested in a specially-designed quiz, before sitting down to a stomach-churning, three-course meal that included delicacies such as tarantula, chicken feet and a critter smoothie!
---
Bristol Art Trails - Shaun in the City and Gromit Unleashed
In 2013 we took part in Gromit Unleashed, an interactive art exhibition trail in Bristol. The trail concluded with the Gromit sculptures being auctioned, the sale of which raised over £2 million for the Grand Appeal, the Bristol Children's hospital charity. We are now the proud owners of Sir Gromit of Bristol, who sits in our Bristol office reception.
In 2015, Aardman's internationally-acclaimed character Shaun the Sheep appeared in two ewe-nique art trails. Over 100 giant sculptures of Shaun the Sheep created by artists, celebrities and designers placed in iconic locations across Bristol and London.
Shaun in the City was created by the team that created the award-winning Gromit Unleashed. We were delighted to be a founding sponsor for a second year running.
In 2018, we sponsored once more the iconic art trail, which raised money for Bristol Children's Hospital and the Special Care Baby Unit at St Michael's Hospital.
As a proud sponsor, we organised a day of fundraising activities tailored to each of the Wallace & Gromit films. We dropped our usual business trousers and popped on the "wrong trousers" for one day. We also organised a drawing competition for the little ones, and members of our IT team bravely volunteered to have their legs waxed for the fantastic cause! A total of £700 was raised for Bristol Children's Hospital.



Gromit Unleashed™ The Grand Appeal®. Registered charity 1043603. Wallace & Gromit ©Aardman Animations Ltd 2017. All rights reserved.
---
'In-Kind' Support

We offer free meeting space to a number of charities, including:
Voscur, which provides direct support services and specialist advice to voluntary organisations and social enterprises across Bristol.


One25, a Bristol charity which reaches out to women trapped in, or vulnerable to, street sex work, supporting them to break free and build new lives away from violence, poverty and addiction.


Square Food Foundation, a community cookery school and kitchen, based in Knowle West, that teach people from all walks of life to cook good food from scratch. The students include adults with learning difficulties, older people at risk of social isolation, young people NEET, street sex workers and more.


SARSAS, a charity that provides support to people who have experienced rape or any kind of sexual assault or abuse at any time in their lives.
As part of the relocation of our Bristol office to Narrow Quay House in November 2015, we also donated office equipment and furniture to international charity Meningitis Research Foundation.