The Chambers High Net Worth guide recognises the world's leading private wealth advisers, specifically aimed at the international private wealth market.
VWV has been named as a leading firm for Private Wealth in the South West for another year. The team was described as "particularly highly rated for its strengths in dealing with contentious private client matters," with one interviewee announcing that "the lawyers are determinedly client-focused." In conjunction with this, Chambers have noted five of VWV's lawyers as leading private wealth advisers.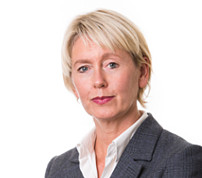 Heading up our Private Client team, Michelle Rose is one of just four lawyers in the South West to be recognised in Band 1 as a leading practitioner for private wealth disputes. The guide references a barrister who described her as "very, very good indeed," adding that, "she is an extremely good lawyer and as sharp as a razor." Michelle is no stranger to success having been shortlisted by The Law Society for its 'Woman Lawyer of the Year' Award, ranked within Spear's 500 and has also been listed in the Power Women category of the Citywealth Leaders List.


Fiona has been highlighted in private wealth disputes as an associate to watch in the South West. She handles inheritance dis­putes, international contentious trust
mat­ters and Court of Protection cases. Her fellow solicitors describe her as "a pleasure to deal with," and has "the ability to make really difficult legal concepts digestible to her lay clients." Her years of experience have not gone unnoticed, with Legal 500 also naming her a Next Generation Lawyer, expressing that she is "tenacious'', "thorough, focused and helpful" and "constructive and efficient."


Michael Knowles was noted in Band 3 of the leading individuals of Private Wealth law in London. He is described as an "excellent lawyer who combines expertise along with the human element that is necessary when dealing with people's personal affairs." This accolade stands testament to Michael's proficiency in private wealth law and his skill in client relationship management, stemming from his keen interest in helping elderly and vulnerable adults.


Tom is recognised in Band 3 of the leading individuals of Immigration law. He is described as "knowledgeable and a safe pair of hands." He exhibits experience as a member of the Immigration Law Practitioners' Association and co-convenor of its Economic Migration Working Group, where he speaks at conferences globally and delivers training on business immigration.


Rachael advises clients on the full range of private wealth matters and has been named in Band 3 of the leading individuals of Private Wealth law in Birmingham and surrounds. Her ability to advise on the best way to overcome some of the difficulties involved with families has been recognised by her clients. They highlight that they "have always found dealing with Rachael to be an absolute pleasure," and that "her technical expertise is exceptional across all matters I've worked on with her."


Managing Partner Simon Heald commented:


"Congratulations to our Private Client team for this well-deserved recognition, these rankings are a great achievement. We are proud of our national reputation in the private client sector and we are privileged to be recognised once again for the expertise and support we provide for our clients."