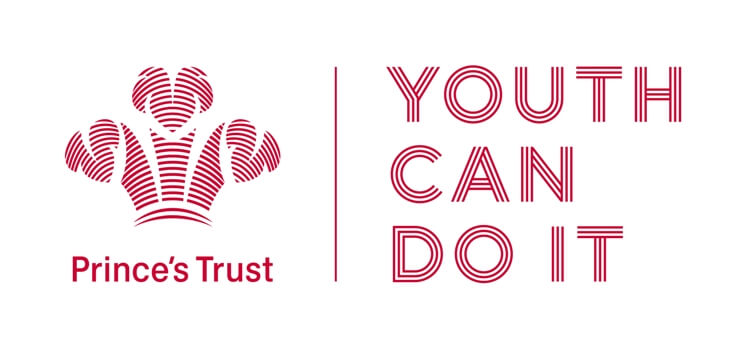 Aiming to improve the lives of young people who are unemployed or struggling at school, The Prince's Trust was established in 1976 by HRH The Prince of Wales and has supported more than 870,000 people to date.
The UK's leading charity for young people, it helps 11 to 30 year-olds get into jobs, education and training by providing practical and financial support, and helping them develop key skills and boost their confidence. The Prince's Trust has returned £1.4 billion in value to society through its help for disadvantaged young people over the last 10 years alone.
Each year, our staff nominate a charity to partner with and raise money through a variety of fundraising activities, as well as donations from our charitable trust. For the first time, we have committed to a four-year period, in order to enhance our support and contribute further to the charity's long-term goals.
Over the coming months, we will be organising a number of roadshows across our offices in London, Watford, Bristol and Birmingham, to encourage staff to contribute to our CSR efforts to support The Trust. For example, staff can take part in Million Makers, an entrepreneurial fundraising challenge which sees teams of employees from companies across the UK compete to raise the most funds.
Ben Marson, Director of Partnerships at The Prince's Trust, said:
"We are so pleased to have the support of VWV as a new Patron of The Prince's Trust. We look forward to working together in partnership to help young people transform their lives, particularly across the key locations where VWV is based and the need is great."
Simon Heald, VWV Managing Partner, commented:
"We are delighted to be supporting The Prince's Trust and to support vulnerable teenagers and young adults facing issues such as homelessness and mental health over the next four years.
Involvement in community projects provides us with a valuable source of personal learning and development, and staff are encouraged to engage in community support work both during office hours and outside. We do this by granting extra holidays for days spent on worthwhile causes whilst at work and advertising widely the activities. We also match-fund any amounts produced as a result."
In the past year, we supported a number of charities local to our four office locations through a variety of fundraising activities. Some examples include:
Our London office auctioning a signed Arsenal shirt, having a baby photo competition and putting together 47 festive hampers for families in need over the Christmas period, all in support of Home-Start Camden.


Our Private Client team in Watford taking part in The Hospice of St Francis' 'Make a Will in March' campaign, raising over £1,700 for the charity. This was achieved by offering a free Will writing service in return for a donation tot the Hospice.


Organising 'Partner Pandemonium - A Jungle Challenge', which saw seven of our Bristol partners go head-to-head in some gruesome trials, with all proceeds from the event going to Ronald McDonald House, Bristol.


Partner Kathy Halliday hosting "Come Dine With Me" at her house, for the Birmingham office's Charity of the Year, WAITS.