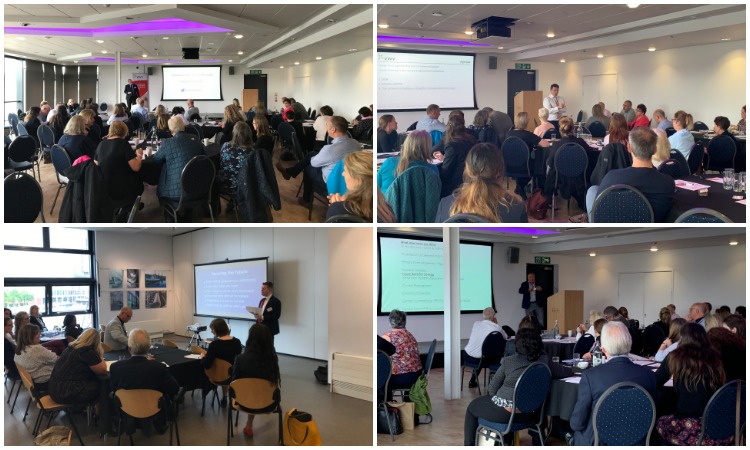 This was a key theme discussed at the Bristol Practice Strategy Conference hosted by healthcare law firm, VWV in June, just weeks before the PCN registration deadline.
Speaking when there was just a few days left until PCNs become operational, One Care Ltd's Medical Director, Dr Jacob Lee provided a local overview of PCNs in Bristol, North Somerset and South Gloucestershire (BNSSG) area, commenting how PCNs are "all about sharing and collaborating, doing things once and doing them well…achievable through drastic cultural, managerial and systematic changes" in order for PCN practices to operate effectively and efficiently in a more joined-up approach. Continuous adaptation is paramount for practices with Dr Lee expressing that "what the landscape looks like now will not be what it looks like in 5 years" - it's a continual journey", and a Primary Care strategy will be able to assist PCNs' joint collaborative approach.
Colin Stears, Managing Partner of The Lewisham Care Partnership sees PCNs as an opportunity to develop at scale working, stating that it is "the only way you are going to survive…strength is with all of us…we cannot fight unless we are together…work together as practices, partnerships, as PCNs" and planning for year 7 changes in year 3. In order to make PCN sustainable, it is imperative for practices to adapt by thinking outside the box, such as having a business-like approach to working at scale, and also a more joined-up approach in the local community on all levels with a preventive, proactive and reactive workstream idealogy. Working with like-minded people who have the same ethos to develop and move forward is key, along with a leader with vision and dedicated time to build and encourage openness, trust and transparency with a more centralised approach to back office functions whilst retaining the close clinician patient relationship.
One Medical Group's Group Chief Executive Rachel Beverley-Stevenson and Learning and Development Director, Caroline Richardson, have actively been supporting PCNs to adapt, develop and grow by sharing their 15 years' experience of collaborative working in primary care, emphasising how "collaboration doesn't need to be difficult or complicated, it can be small scale and deliver significant results, but you don't get success without engagement, and the patients need to be at the heart of that process." They stressed the importance of considering 5 key areas - estates, workforce, technology, community and models of care.
VWV's specialist healthcare partners, Oliver Pool and Mark Jarvis, discussed how "different PCN arrangements such as structures, rules, voting arrangements, members are needed for different groups", reminding practices that there is a 'no one size fits all' approach, and how a legally binding contract aids PCN practices to comply "technically , practically and financially". "Think beyond and going forward…this isn't over yet, even if you've finished your schedules, you haven't finished the journey yet" with next steps geared around many using the lead practice model or GP federation for now, potentially moving towards limited companies in future, cost sharing groups, and an update from NHS England on the data sharing agreement.
Other conference topics included an accountancy perspective from Lentells' Directors, Shirley Whittle and Edward Paull, providing financial and tax guidance for PCNs around employment, staffing and VAT which is one of the biggest issue for practices, stating "ideally, the nominated payee and employing practice should not be a VAT registered practice".
Adopting a PCN negotiation 'win-win' mindset is cruical in avoiding conflict between practices with Xytal Ltd's tactics being to actively learn, understand and listen to one another within the network, "seeking mutual benefit in your interactions to influence others" to help the PCN move forward.
"Are PCNs a partnership?" was a key question discussed in Oliver Pool's workshop, debating whether a PCN is operating as 'persons' or participating via partnerships, concluding that it really comes down to the "intention" of the practices and the importance of adding a 'no partnerships' clause.
---
For specialist legal support with Primary Care Network, please contact Mark Jarvis on 020 7665 0880 or Oliver Pool on 0117 314 5429.