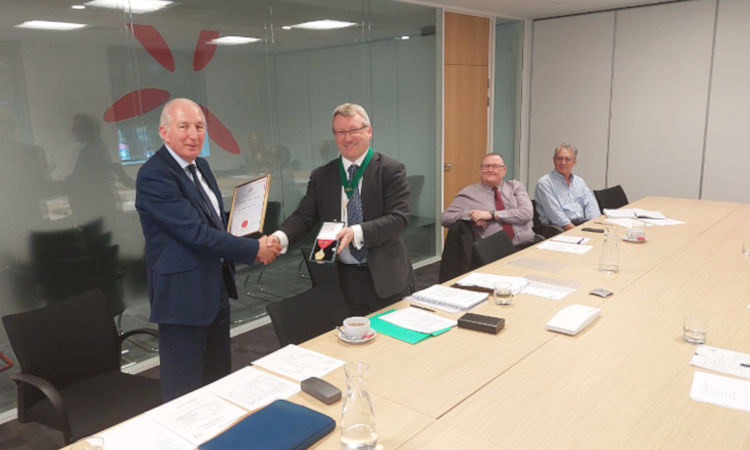 CIArb is one of the world's leading professional bodies for dispute management, with a global network of over 16,000 members. It aims to promote a harmonious society through the peaceful avoidance, management, and resolution of conflict.
A highlight of the AGM was when John Papworth, an experienced Dispute Board Chairman/Member, was presented with an official CIArb medal on becoming Patron of the Western Counties branch.
VWV has a long-standing relationship with CIArb Western Counties. Both Nigel Puddicombe and Kai von Pahlen attended the AGM as committee members. Nigel became an arbitrator in November 2015 and one of only 200 Chartered Arbitrators in October 2019. Kai was co-opted onto the committee last year and has since spoken at CIArb events, including its 'JCT vs NEC' panel debate on 5 April 2022, which was hosted by VWV at our Bristol office too.
Kai commented:
"CIArb membership offers excellent opportunities for lawyers and other professionals to develop the skills needed to succeed in alternative dispute resolution. It's a great honour to serve on the Western Counties committee; and it was very nice to meet the other members in person, not on zoom for a change."