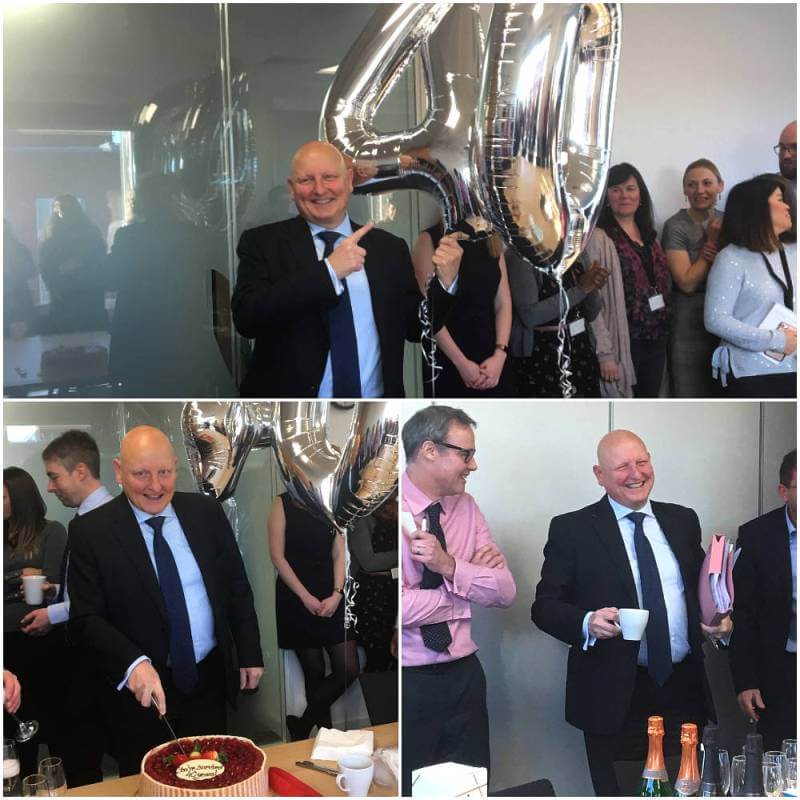 Born and bred in Watford, David went to Watford Grammar School, studied law at Cardiff University and qualified in 1981. He joined Matthew Arnold Baldwin at 22 and made his way up to partnership in 1985, aged 28. As well as juggling a busy career in the law with family life, he was also a Captain in the Army Reserve.
In 2016, MAB's Commercial, Corporate and Property teams joined forces with VWV and relocated to offices on Clarendon Road. David now works in VWV's Commercial Property team and specialises in property development projects, having advised Nationcrest PLC, Beechwood Homes, D B Rees (Builders) and Berkhamsted School for many years.
A supporter of the Army Benevolent Fund, David is also particularly involved in the firm's CSR activity in Watford. Over the past few years, he completed the one-mile 'Swim Serpentine' challenge in aid of Home-Start, helped gather food supplies for Watford Foodbank, and joined the Watford Workshop Sponsored Walk to support disabled and disadvantaged individuals.
David commented:
"The past 40 years have been an incredible journey! I have seen many changes in the legal profession during my time but what clearly stands out as a highlight in my career is joining VWV from MAB!
I am also extremely grateful for my four lovely children and a very understanding wife who never complained when I was off for weeks on end on various army exercises in Germany and elsewhere!"