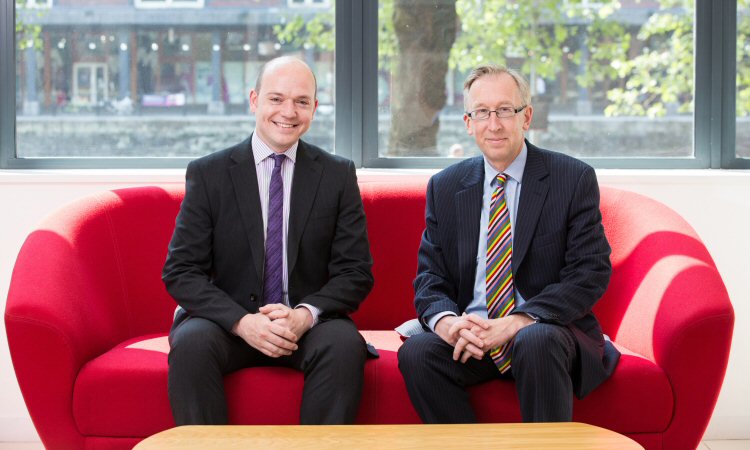 Mark's healthcare expertise spans commercial, corporate, procurement and general contracting for both NHS and private sector clients, whilst specialising in primary care contracting/commissioning and its integration with secondary care.
Clients include GPs and GP provider organisations with Mark assisting on various legal healthcare matters such as, NHS regulatory and contract issues, mergers, sales and acquisitions, incorporations, federating and a range of collaborative working, particularly as part of the drive of integration and working at scale as envisaged by the Five Year Forward View. Mark's client base also spans LMCs, NHS healthcare commissioners and secondary care and acute healthcare providers including NHS and Foundation Trusts.
Mark also specialises in the dental sector, advising dental care providers, LDCs and national dental associations on sale and acquisitions of dental practices, dental incorporations and on regulatory/contractual issues.
Simon Heald, VWV Managing Partner, commented on Mark's appointment:
"Our Healthcare sector is going from strength to strength. 2017 was a very exciting and busy year which started in January with the acquisition of Lockharts Solicitors including 14 colleagues joining us. Shortly after, we welcomed another healthcare specialist and Partner, Paul Werrell. Then independent legal directory Chambers & Partners gave the Healthcare team the highest ranking - Band 1, with five out of seven ranked lawyers in this section from VWV. And to top it all in November, we won General Practice 'Legal Team of the Year 2017' Award. So Mark joins us at a pivotal time when we capitalise on our achievements and plough forward with further growth."
"Mark's 10 years' of healthcare experience, acting for GPs, GP provider organisations, dentists and dental corporations will bring complementary benefits to many of our existing and future VWV clients."
Mark commented:
"Having worked at Lockharts for ten years before joining Capsticks, I know from first-hand experience the quality of the team and the reputation for their specialist healthcare advice. Seeing Lockharts join VWV last year, gave me a huge amount of confidence that I was joining a firm that is totally committed to the Healthcare sector.
"The sector is changing at a rapid pace and I see many opportunities for the VWV Healthcare team. The Five Year Forward View and the GP Forward View have set out a major programme around strengthening and redesigning general practice. With primary care at the core of service redesign, this gives GPs and GP provider organisations a rarely seen opportunity to develop not only their business structures, but to redesign how they deliver services to their patients and to take on a much broader range of non-primary care services. This includes opportunities for working collaboratively with other primary care secondary care providers and to put themselves in the best place for the next 10 years and beyond."
In his spare time, Mark enjoys keeping fit by playing badminton and going to the gym. He is also a keen campanologist.