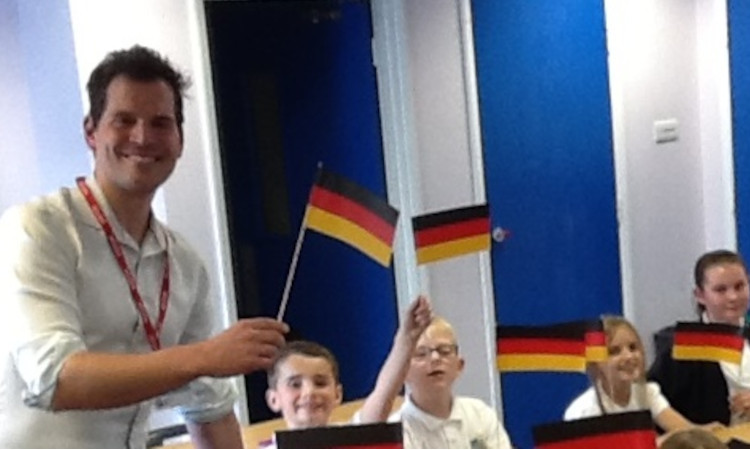 The club offers each pupil the chance to develop a pen friendship with a German child and to pick up the basic language skills needed to draft a letter to their new pen friends.
The letters include information about the pupils, such as hobbies, favourite foods and the jobs they want to do some day.
Shared history between England and Germany is also included - ranging from the first arrival of the Anglo-Saxons in Britain to the royal houses of Hannover and Saxe-Coburg and Gotha (now named Windsor).
Kai has partnered up with Egestorffschule in Hannover, whose pupils look forward to receiving German letters from their English counterparts before responding in English.
The German club is taught over eight hours in September, October and November.
Hannover is Bristol's twin city, one of the oldest city twinning connections between England and Germany.
Ann Kennard, Chair of the Bristol Hannover Council, commented: "Hannover was first linked to Bristol in 1947 because in the terrible winter, the children in Hannover were unable to go to school as they had no shoes - so Bristol children collected shoes, toys and their sweet rations to send to Hannover to help them. Ever since then, children and young people have been at the top of the priorities between the two cities, and so linking them via an exchange of letters is a wonderful way of keeping the relationship lively and true to its original idea."
Kai added: "I believe that understanding one another is the basis for cultural cooperation and friendship, so I hope that my students will continue to on their path to learning a new language."
Kai is making plans to have his teaching sessions recorded, so that they can be shared electronically with other schools in England who'd like to take part in a letter exchange with a German counterpart.
Anyone interested in taking part can contact Kai.
Kai is a Senior Associate in our Construction team and serves as the German Honorary Consul in Bristol.