Procurement and State Aid Legal Advice for Charities
EU public procurement and state aid issues are a challenge for many charities. The wide scope of the EU legislation means that some charities with significant public funding are "contracting authorities" for procurement purposes. These charities must comply with the rules on the procurement of goods and services, with a resulting administrative burden and the risk of challenge if the rules are not properly adhered to.
---
State Aid Rules
Some transactions entered into by charities may be caught by the state aid rules, which are intended to prevent public funds from distorting competition. Unlawful aid can be challenged, with the risk that it must be repaid.

Many charities will be affected by these rules as suppliers of goods and services to central and local government and other public bodies. They will need to understand the procurement process in order to submit the best possible bids - and spot when they lose out because of a non-compliant process which could be challenged.

Other charities may be established as part of the spin-out of public sector activity to the charity or wider third sector. Procurement and state aid can be key issues in structuring spin-outs and they need to be factored into the process at an early stage.
---
Public Procurement and State Aid Expertise
Our dedicated national public procurement and state aid team is rated for its "commercial and pragmatic" advice to the full range of contracting authorities including local authorities, government departments/agencies, universities, NHS Trusts, charities, social enterprises and many other public sector bodies. We also advise leading contractors bidding into procurement processes.
Legal 500 describes our team as "immensely impressive" and we are Corporate INTL Procurement Law Firm of the Year.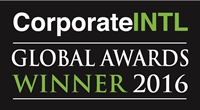 ---
How can we help?
Our experience covers day to day advice (including requirements of tender documents and dealing with bidder debriefings) through to structuring major projects under competitive dialogue or other procedures. We advise on framework agreements (set up and call off), dynamic purchasing systems and concession contracts. We also have niche expertise in drafting standard procurement documentation.

In state aid, we advise on structuring transactions to manage risk including services of general economic interest and block exemption provisions.

Working with our specialist litigation team, we advise both charities and unhappy bidders on rights and remedies to challenge and defend procurement outcomes. This experience includes automatic suspension proceedings and the full range of proceedings in the High Court and European Court of Justice. The group includes Stephen McNamara, who has 18 years' experience as Head of Legal/Monitoring Officer at Bristol City Council. We offer training to charity clients on all of the issues including the new EU Directive and remedies rules.
---
For further information on charity procurement and state aid, please contact Con Alexander on

0117 314 5214

.
The quality of service is strong, but always balanced with a practical viewpoint. Advice is therefore not excessively legalistic and can be implemented more easily than would be possible with a more technical approach.
Charities quote
Chambers & Partners legal directory