Chartered Arbitrator & Mediator
How Can Nigel Help You?
Nigel specialises in helping to resolve all forms of commercial disputes, whether through the courts or in his roles as a Chartered Arbitrator and an accredited independent mediator. He provides advice on the realistic options of litigation, mediation or arbitration, designed to help you avoid or, if that is not possible, then to negotiate the court process successfully. Please see our arbitration and mediation FAQs for more information.
Nigel's work covers partnership disputes and issues, commercial contract and commercial agency claims, professional negligence claims, judicial review and all forms of dispute resolution.
He has been advising and representing central government, local government, governing bodies, institutions, partnerships and LLPs, companies, businesses and individuals in both bringing and defending commercial claims for over 40 years.
Nigel also works in our International law team.
Meeting Your Needs
Nigel understands what works and what doesn't in the key stages of getting to the heart of a dispute and then getting it resolved. He understands how businesses work and is adept at refining his approach to deliver what they want and need.
Nigel is acknowledged by clients and colleagues alike to be approachable, pragmatic, determined, patient, clear and sensible - all qualities that clients appreciate and value when they are going through the stress, uncertainty and irritation of a commercial dispute or that parties and their advisers look for when choosing a mediator or an arbitrator for their dispute.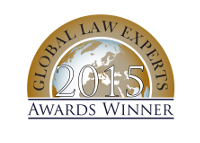 What You Might Like to Know
Nigel is a Chartered Arbitrator, having achieved fellowship and recently chartered status with the Chartered Institute of Arbitrators, and a trained, independent mediator.
He was the Master of the Guild of Guardians of Bristol in 2013/14, which role continues to bring him into frequent contact with key players in other businesses in Bristol and which therefore can help to unlock problems and influence solutions.
Nigel is a Past President of Bristol Law Society and is well known and respected in the local legal community.

He is responsible also for all compliance, money laundering and other risk for the firm. As a consequence Nigel also has a personal, current understanding of the ever increasing relevance of compliance and risk to clients own affairs.
Nigel is a keen but mostly unsuccessful golfer and a rather less keen but sometimes more successful gardener.